Anglian Water partners with WaterStart
Anglian Water has become the first water company in Europe to join US based, water innovation organisation, WaterStart.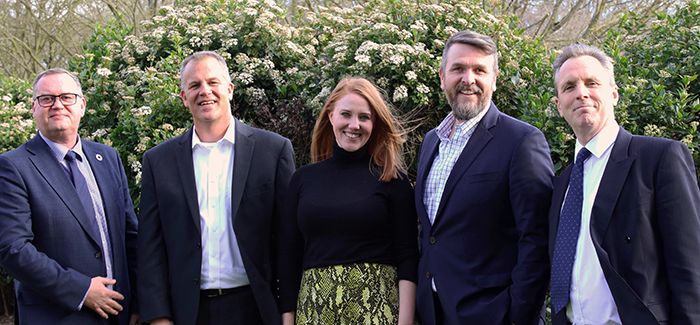 The new partnership was announced at the Water Innovation Network's annual engagement event last week.
The Water Innovation Network is a partnership between Allia and Anglian Water working to drive innovation in the water industry. Suppliers are invited to submit their solutions to identified challenges and opportunities in the water industry. If approved by the Review Group, these solutions can then be trialled and integrated or given further support to evolve and develop into a solution that's fit for purpose.
Anglian Water are looking to build on the success of the Water Innovation Network through the new partnership with WaterStart gaining further engagement with the global innovation community. WaterStart's not-for-profit model provides a platform for co-funding deployment of new technologies and sharing best practices. Founded in Nevada, USA, WaterStart is rapidly growing across the western USA and Australia. Today, WaterStart has deployed technology to address more the $30Million of challenges, to benefit more than 10 million people across its members. Anglian Water is the first European based organisation to be accepted as a WaterStart member.
Shaunna Berendsen, head of innovation engagement for Anglian Water, said: "Our Water Innovation Network provides unique opportunities and support for organisations that have innovative solutions to business challenges within the water sector."
"Partnering with WaterStart gives us the opportunity to widen our network internationally to access global solutions as well as a back catalogue of trials and case studies so that we can adopt the latest innovations, quickly.  Along with this, we're giving SME's an opportunity to present their products to an international audience with the potential to tackle challenges beyond those in our region."
WaterStart executive director Nathan Allen added: "Anglian Water is a globally recognised leader in the water industry and we're very excited to welcome them as our newest member. This new partnership both expands WaterStart's impact into Europe and brings a wealth of expertise and experience into our association to benefit all our stakeholders."