Anglian Water opts for natural approach to flood prevention in Taverham
Anglian Water is investing more than £200K in sustainable flood prevention measures in Taverham. The sustainable urban drainage scheme (SUDs) entails capturing rainwater and diverting it into a drainage system using special plants and grasses.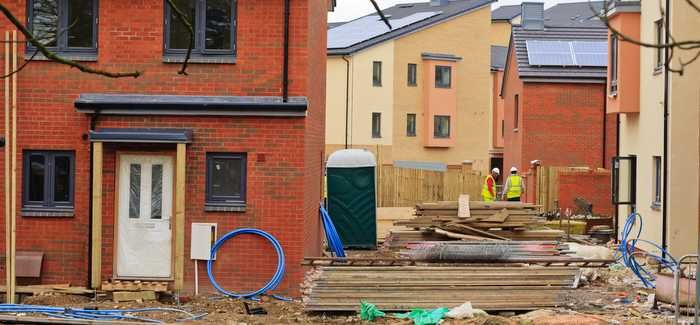 There is less opportunity for rainwater to soak away naturally as towns and cities grow
The new project could take up to 21Ml of water out of the sewers every year and put it back into the environment naturally.
Anglian will create five basins on land in the north-east of Taverham to capture rainwater and allow it to soak into the ground. When it rains heavily the basins will fill up and slow the flow of water to the existing drainage system. Any excess surface water will be channelled onto a new permeable footpath to a wetland area and pond.
The basins will feature "thirsty" wildflower grasses and plants in strategic places to create a larger system that slows and soaks up the water, allowing it to drain away more effectively.
Jonathan Glerum, Anglian Water's flood risk manager, said: "SUDs are becoming more common on new housing developments as a more sustainable way of preventing flooding to homes, but what's special about this scheme is that as well as being the biggest in the east of the country, we're retrofitting it to protect existing homes.
"As towns and cities grow, so do the hard surfaces around them and that means there's less opportunity for rainwater to soak away naturally. We need to reinstate these natural areas to reduce the risk of flooding and SuDS are a proven method of doing this."
Glerum said that traditionally Anglian would build bigger pipes or tanks to store the water during storms. However, such schemes take a long time to plan and install, and are disruptive to residents and expensive. "This SuDS scheme is not just effective; it's also roughly half the cost of the traditional solution, which enables us to keep customer bills low. Plus, they allow you to work with nature rather than fighting against it. It's a win-win which is why we are pioneering the technology."