Anglian Water launches coastal roadshow
An Anglian Water team has embarked on a tour of coastal areas of Eastern England in an effort to educate the public about how to protect beaches by the correct use of sinks and toilets.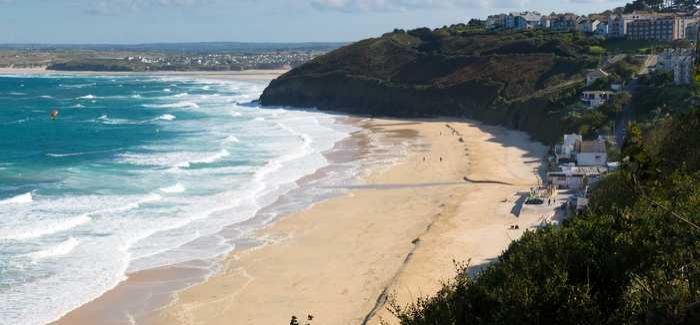 The water company is launching its Love Our Seaside summer campaign to encourage holidaymakers and local residents to care for beaches and make sure the seas are kept clean and healthy for people and wildlife.
Fat poured down sinks and wipes flushed down toilets cause a big problem in the sewers leading to 30,000 blockages a year. Coastal resorts are often high risk areas because of the additional influx of visitors over the summer.
The Love Our Seaside roadshow will be on tour in Clacton, Great Yarmouth, Southwold, Hunstanton and West Mersea throughout August. Its family-friendly programme of events include the 'Mad Science' crew who entertain children with their madcap experiments, as well as a team of cartoon coastal creatures including a seal, a seahorse and an oyster. A range of 'Keep It Clear' goods including posters, stickers, Gunk Pots and sink strainers will be given away free to members of the public.
Greg Hall, Anglian Water's coastal protection manager for Norfolk and Suffolk, said: "By being responsible about what we put down our loos and plugholes we can protect the coast. If the wrong things are put down the sewer pipes it can lead to blockages, and pollution of our seas and coastal areas.
"We have an enormous stretch of coastline in the East of England and caring for it is hugely important to us at Anglian Water. We know visitors and residents love their seaside too and by raising awareness of how unconscious actions can have serious consequences we hope to get more people working together to each do our bit for the coastal environment.
"This is why we have been investing in our coastal equipment for decades, including developing state-of-the-art monitoring systems and employing a specialist Coastal Protection Team to work with local organisations and prevent pollutants getting into the sea."
This year, 70 per cent of the bathing waters in Anglian Water's region achieved the highest 'Excellent' standard, even against the stricter European standards which were introduced in 2015. All bar one of its 48 bathing waters passed the basic European standard.