Anglian Water issues £250M Green Bond to finance sustainability strategy
Anglian Water has issued the first ever utility sector Sterling (GBP) Green Bond. The £250M Green Bond will be used to finance a range of activities that support Anglian's Love Every Drop sustainability strategy.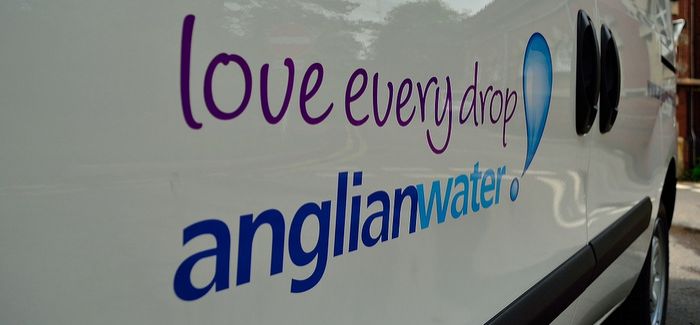 The Bond of £250 million will mature in August 2025 with a return to investors of 1.625%. The order book peaked at £800M at one point yesterday (July 31) with nearly 80 investors participating. Anglian Water's Green Bond Framework was independently reviewed by DNV GL.
Aware of its responsibility, and of the major role it plays in the regional and UK economy, Anglian Water has committed to a range of ambitious environmental goals, including pledging to become a carbon neutral business by 2050. The company has already reduced embodied carbon by 55% from a 2010 baseline and aims to reach 60% carbon reduction by 2020.
Throughout the next 25 years, it has also pledged to enable sustainable economic and housing growth in the UK's fastest growing region, make the East of England resilient to the risks of drought and flooding.
The sustainability focus at the heart of its business means all of Anglian's capital expenditure qualifies as eligible expenditure for the Green Bond. However, the water company will select some of its largest, and stand-out schemes to be included, such as innovative water abstraction, drought and flood resilience schemes, energy efficiency projects, and progressive water recycling and water resource management projects.
Jane Pilcher, group treasurer for Anglian Water, said: "Sustainability is simply how we do business, all day, every day. Issuing the very first public utility sector green bond today amplifies our commitment to sustainability, and demonstrates how we operate as a leading business. We were able to issue this Green Bond because of our continuous drive to generate value for our customers while delivering environmental savings, all of which is made possible by investor confidence in our strong financial structure, governance and reporting." 
David Riley, head of carbon and energy at Anglian Water, said: "Leadership and collaboration with our supply chain against challenging carbon targets has led to innovation in how we consistently reduce carbon and reduce cost within our business. Real success in launching this green bond, reflects the robust framework we have in place delivering sustainable infrastructure on behalf of our customers and the environment."
Anglian Water's progress with its Love Every Drop strategy earned it the accolade of Business In The Community's Responsible Business of the Year 2017.
Scott Longhurst, managing director of finance and non-regulated business for Anglian Water, added: "This bond issue will enable us to address the three-fold challenges of water scarcity, climate change and environmental protection in the face of a growing population, but it also represents the pinnacle in responsible financing. We aim to lead the wider finance community and other business leaders towards more resilient and sustainable business models."