Anglian Water hits back at unions over strike plan
Anglian Water has hit back after the Unite union accused the company of "seeking to provoke strike action" by refusing to enter talks over the closure of its final salary pension scheme.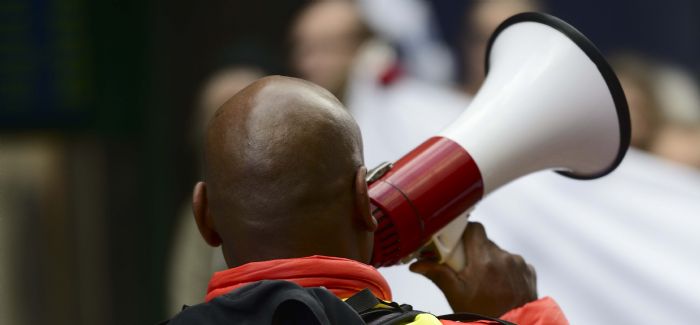 Unite said over 5,000 workers at Anglian stand to be affected, with some potentially losing up to £100,000 should the new planned defined contribution pension scheme fail to deliver.
It added that 3,700 more workers are affected by proposed changes to a separate existing defined contribution scheme.
Its statement added: "We would urge bosses at Anglian Water to stop seeking confrontation and start listening to its workforce by engaging in talks with the trade unions at Acas." 
The GMB union, meanwhile, has called for an investigation by the Work and Pensions Committee.
In a statement on Anglian Water's website, a spokeperson for the company said: "There is no reason to go to Acas while the unions refuse to be open about what support there is for their position, if any.
"In contrast, more than 2,000 colleagues took part in our consultation on the creation of our new pension scheme. We drew on the expertise of advisors from across the sector to create a fair package for all that is widely understood and accepted by our staff.
"We simply do not believe the unions have support for their position. They've refused to share turnout numbers, and emails canvassing opinion have not even given employees the option to accept the generous deal we've put on the table. Their posturing is wholly unrepresentative of people who work at Anglian Water.
"Instead, they've chosen to turn down – on behalf of all 5,000 of our employees – a generous offer of a guaranteed 6% (3+3) pay increase over two years, and a one-off payment to every affected member of the old Defined Benefit scheme. 
"We know the vast majority of our employees support our changes because 3,500 of them have already signed up to accept or make changes to their new flexible pension and benefits package.
"That's reflective of the quality of the deal which delivers a fair and improved pension scheme for the majority of our colleagues. To make it happen we're putting almost £20M into our pension fund next year alone.
"Our obligation is to provide an equitable, fair and financially sustainable pension for all our employees, and a bill that is affordable for customers. This is something that simply wouldn't be possible given the escalating costs of our old Defined Benefit scheme."