Anglian Water embarks on sewer check
A large scale survey of the sewers in Cambridge, Cottenham and Stapleford is being carried out by Anglian Water. The survey, using CCTV cameras, will check the condition of 13km of sewer pipes with the aim of spotting any potential issues.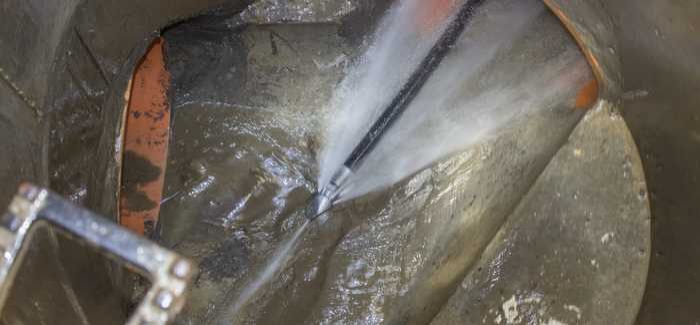 Pipes will be jet cleaned to prevent build-up of fat and other debris
Anglian Water survey co-ordinator Louisa Driskell said: "This survey is part of our annual sewer rehabilitation programme, where we get a good look at the condition of the pipes, identify risks and carry out any maintenance that's needed."  
Survey teams from Anglian Water's contractor Onsite Central will be visiting manholes in more than 80 streets, although most visits should only last around an hour. The survey is expected to be completed by end of  March.
Also, some pipes will be jetted clean to remove any build-up of fat and other debris to keep them flowing properly and to allow better access for the cameras.  
Anglian Water is working closely with the city council to make sure the survey is done with as little disruption as possible. The company will also make sure that any work on busy streets is done at quiet times of the day as far as possible.  
Driskell said: "By helping us to get in and out quickly people can significantly reduce any disruption. They will also be helping us to keep the city's sewers running well into the future."