Anglian Water embarks on meter upgrade programme
Anglian Water has signed a £180m-pound contract with Arqiva to upgrade and install 760,000 existing and new water meters in homes and businesses across its region over the next five years.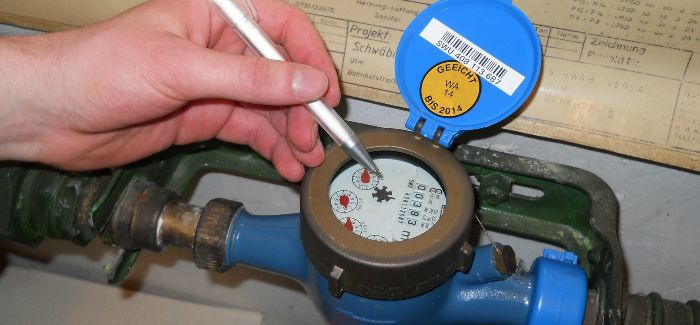 The programme marks the next stage of the water firm's long-term demand management strategy to protect future water resources.
The mass installation programme will begin next month, almost three years after Anglian first trialled the technology in Newmarket. The upgraded meters take regular, remote readings, meaning customers can keep track of their water usage daily. Within 12 months, the town's water consumption had reduced by 8%.
The first locations to be upgraded will be in the most water stressed and fastest growing parts of Anglian's region including areas in Norfolk, Essex, and Lincolnshire. Teams of engineers will be fitting around 750 meters a day, although there will be very little disruption for most customers as meters are typically located outside the home. 
Alongside its war on leakage, helping customers use less water is central to Anglian's plans to tackle future water shortages, as detailed in its Water Resources Management Plan (WRMP).
The document sets out how the water company will meet the increasing demands of customers, combined with the significant pressures of a changing climate and fast growing population, and balance them with the needs of the wider environment over the next 25 years.
Anglian chief executive Peter Simpson said: "Our WRMP outlines a twin track approach to tackle these issues: the first part is managing demand for water by installing upgraded meters to help customers understand their water usage, as well as helping us to pinpoint property-side leaks which can lose hundreds of litres of water a day.

"The second is to invest in our own supply-side infrastructure by installing up to 500km of interconnecting pipes and pumping equipment, as well as upgrading existing infrastructure to better join up our network. This gives us the ability to move water around more easily from areas of surplus to those of deficit. This £350m-programme will be delivered by a new alliance of construction businesses, working alongside Anglian Water.
"Despite the onset of the Coronavirus pandemic we have this week committed to these two major investment programmes to keep our region on track for a more sustainable future. This combination of hundreds of thousands of upgraded meters, and our new Strategic Pipeline Alliance, underpins our plans to tackle a projected shortage of up to 30 million litres of water a day in the East of England by 2025."