Anglian Water creates action plan to address Southend flood issues
Anglian Water has announced a five-point action plan that outlining the steps it is taking in response to recent flooding in Southend. The plan address issues raised in the independent flood investigation for August 2013, currently being approved by Southend Borough Council (SBC).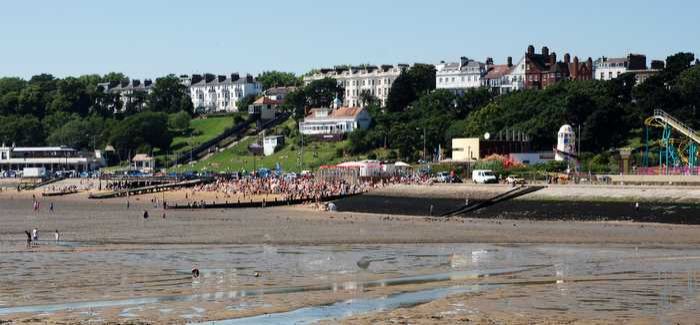 Anglian Water will survey all its assets, as well as council and Highways drains, along Southend's seafront
The five point plan details comprises:
Building on the £275,000 that Anglian Water has invested since 2011 on foul, surface water and combined sewer network models for Southend. The water company will share the data from these models to help SBC update its Surface Water Management Plan to include areas affected by flooding recently
Carrying out a survey of all its assets along the seafront and City Beach, incorporating the council and Highways drains too.
Making a funding pot of more than £8M million available over five years for flood partnership projects across the East Anglian region.
Setting aside hundreds of thousands of pounds for regular jetting and maintenance of Anglian Water's sewers and assets in Southend, including regular cleaning of grilles, wet wells and other assets, and carrying out checks of sewers in areas that are more susceptible to flooding during heavy rain, to keep them clear of debris and blockages
Installing a stand-by pump at Eastern Esplanade as a reserve. This £17,000 investment will give protection should the first pump get into difficulties. The pumps at Chalkwell Pumping Station have also been refurbished
Anglian Water's flood risk manager, Jonathan Glerum, said: "If we're to bring about improvements that reduce the risk of flooding in Southend, every agency responsible for drainage needs to work together, and that includes Anglian Water. We have had a number of very productive discussions with Southend Borough Council since August 2013, and we've pledged our full support to help them update their Surface Water Management Plan to include the areas most affected recently."
Glerum continued: "We've also pledged to share any new drainage models with the council to assist this, and to look for projects we can both work on that will deliver the greatest benefits locally. This is all in addition to our existing programme of work."
Anglian Water said it is working closely with all organisations that share responsibility for the drainage network, including lead local flood authority Southend Borough Council; the highways authority; the Environment Agency (EA); and any other owners or managers of drains and sewers.