Anglian Water completes restoration of underground reservoir
Engineers from Anglian Water have completed the restoration of a 150-year-old underground reservoir.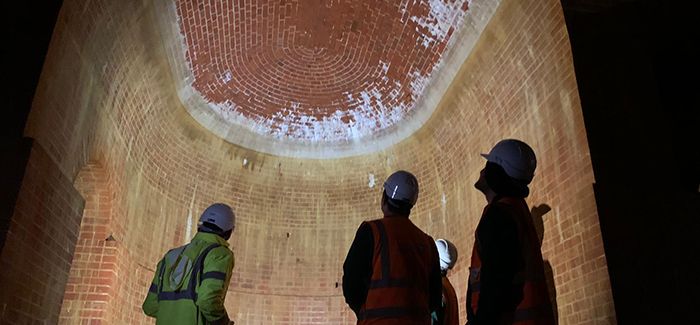 The Sultzer Reservoir, is one of two underground Victorian, treated water reservoirs originally built in 1871 at Lakenham, Norwich, which are still used by the water company today. 
Between them they store 12 million litres of drinking water as it makes its way to customers' taps. Their size means it would take almost three years to fill one of them using a normal kitchen tap.
As part of a routine maintenance programme, Anglian Water engineers are undertaking work to inspect the structure of the reservoir ensure its kept in top condition and can continue to supply safe, clean drinking water to customers in Norwich for years to come.
Over 500 underground treated water reservoirs are used by Anglian across the East of England.
Paul Naylor, regional supply manager for Anglian Water, said: "The Sultzer Reservoir is one of the oldest and most unique storage facilities we have in our region. Despite its age, it continues to be an important part of the water network in Norwich and ensures the supply of drinking water to our customers in the city and surrounding areas.
"Routine maintenance of our equipment is a vital part of our ability to be resilient and keep taps running. It's always fascinating to see the reservoir emptied and ready for its thorough inspection."
During the inspection process, the reservoir will be completely emptied to allow it to be thoroughly inspected and disinfected. This work is carried out roughly once a decade. Once the final inspection of the reservoir has been completed it will gradually be refilled with drinking water, before being put back into service.
Despite the recent heavy downpours, Norfolk saw only 58% of the average rainfall expected in August, compared to over 100% further west in the region.
Naylor continued: "Our region is the driest in the UK, with some parts of it, getting a third less rainfall than anywhere else. Conserving and managing our water resources is what we do every day and completing essential maintenance on our network is just one of the things we do to ensure that our supply systems are resilient whatever the weather.