Anglian Water complete remote monitoring trial with 8power
Anglian Water has completed a successful trial with 8power, using remote condition monitoring sensors and analytic services at some of its large water pumping assets.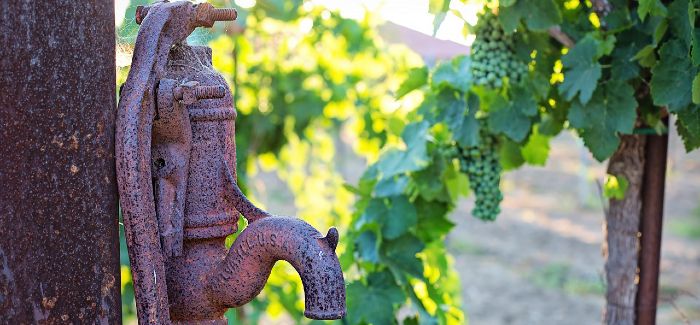 The next stage of the project will see multiple Anglian Water sites monitored with the latest generation of 8power sensors.
East Anglia is one of the driest regions in the UK, and Anglian is investing in projects to improve its infrastructure and its resilience to drought. Innovation is at the core of its strategy to deploy sustainable practices that lead to reduced carbon footprint and increased efficiencies. 
In 2018, 8power technology was showcased within the Anglian Water Shop Window innovation hub – a core component of the company's 'Love Every Drop' strategy.
The aim of this initiative is to innovation to transform its business through collaboration across partner alliances, amongst its supply chain, and with its customers in a live environment across the entire water cycle.
To date Anglian has worked with more than 150 partners on over 130 projects, with those successful ideas being scaled up and implemented across the business. 
8power has been working in collaboration with the water firm since 2018 to develop a sensor system that monitors asset health and usage and flags events or changing patterns, which it said enables a more proactive maintenance approach. 
The 8power end-to-end system comprises sensors that deliver data to the cloud that can then be integrated with existing software platforms through an API. The system can detect changes in vibration, temperature, and humidity, delivering data insights to Anglian to prioritise the issues that should be addressed first.
Other benefits include reducing downtime and repair costs, helping the water company meet its regulatory targets set by Ofwat.
The data obtained during the pilots has helped Anglian Water better understand asset operation and prioritise the most critical network assets and put in place a proactive style condition monitoring approach. 
8power will be working with Anglian Water to refine the development of its energy harvesting sensors which will be trialled later this year.
These wireless sensors are self-powered and designed to be more sustainable and longer lasting than battery powered sensors.
Anglian Water hydraulic operations engineer Rich Fielding said: "We see an opportunity to improve efficiency and the service we provide to our customers by shifting to condition-based maintenance regimes with solutions such as 8Power's. The self-powered design being progressed by 8Power is an attractive feature that distinguishes them from other solutions."