Anglian Water begins £2.3M Lowestoft flood schemes
Anglian Water is beginning work this week on two flood alleviation schemes in Lowestoft, Suffolk, which represent £2.3M of investment.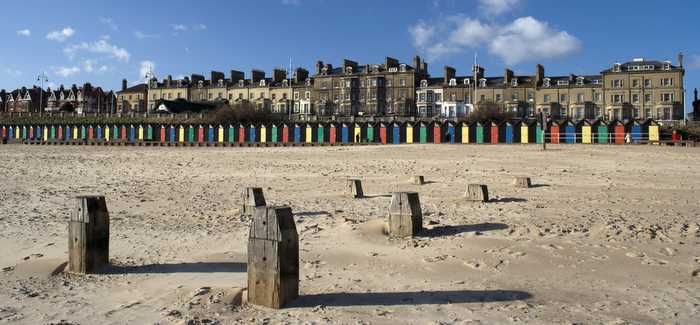 The utility has already started preparation for a £2M six-month project to reduce the risk of sewer flooding to homes, gardens and highways in the All Saints Road area.
A second, quarter of a million pound scheme is also about to start this week around Lake Lothing to prevent seawater getting into the sewer system during high tide, improving pumping power and drainage.
The All Saints Road scheme involves the construction of a new relief sewer to provide extra capacity and take surface water away from the road and homes more effectively. New road gullies will be installed to capture the run-off and a soakaway will be created on Pakefield Beach to return this rainwater back to the environment. The project also includes a new underground storage tank to store sewage flows during very heavy rainfall, the expansion of an existing storm water storage tank and additional telemetry and alarms.
Meanwhile, the Lake Lothing scheme will see the installation of non-return valves and flap valves in a number of sewers and manholes to stop seawater flowing the wrong way up pipes that drain into the sea and provide extra protection from the tide.
The two Anglian Water schemes are just some of the projects in the offing in partnership with Suffolk County Council and Waveney District Council as part of the wider strategy to reduce flooding in Lowestoft.
Anglian Water's Flood Risk Manager, Jonathan Glerum, said: "Responsibility for the drainage of a massive area like Lowestoft sits with many different organisations. The County Council, District Council Highways, Environment Agency, and Anglian Water, as well as private landowners each have responsibility for part of the drainage network, which is a huge spider's web of pipes, pumps, watercourses, streams, outfalls and drainage points - all interconnected.
"As Lowestoft has suffered from tidal and storm flooding over the past few years, which has impacted different parts of the drainage system there needs to be a solid, joined up approach from all these partners to address flood risk. That's why the Suffolk Flood Risk Management Partnership was created, of which Anglian Water is a member.
"The wider flood strategy for Lowestoft will see flood partners working together over the coming months. A new tidal barrier, sea walls and improvements to the Kirkley Stream are just some of the other schemes being discussed and planned by the Flood Partnership Group.
"Anglian Water is investing in upgrades, particularly where there have been problems in the past. Around All Saints Road is an area where customers have unfortunately been affected by sewer flooding, and this first £2 million scheme is specifically designed to address that.
"The Lake Lothing scheme will stop seawater getting into the sewer pipes, improving pumping power and drainage overall."