Anglian Water and farmers join forces for Slug It Out campaign
A campaign to help farmers reduce the amount of pesticides that end up in reservoirs has been launched by Anglian Water. The Slug It Out campaign is aimed at reducing the levels of metaldehyde in rivers and reservoirs in Anglian Water's region.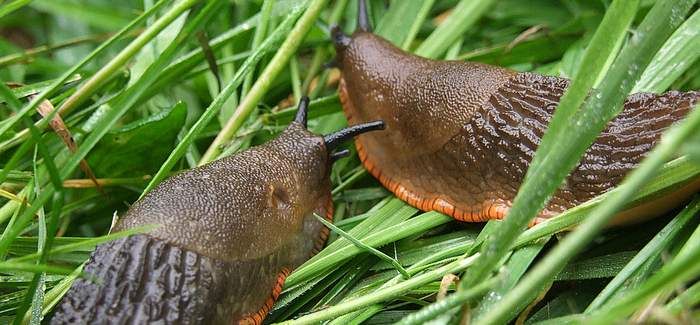 Slugs are one of the most devastating pests faced by UK farmers
Metaldehyde is used to control slugs, which are damaging to crops. Although harmless to humans, the chemical is very difficult to remove at water treatment works and meeting tough EU targets on it is a real challenge for the region.
Anglian is carrying out a trial project around six key reservoirs helping farmers to move away from metaldehyde and use an alternative chemical instead. The farmers will receive payments to cover their costs and for taking part. The company's catchment advisor team is also talking to farmers and agronomists about all the ways they can help reduce the amount of metaldehyde that finds its way into rivers and reservoirs.
Lucinda Gilfoyle, who is heading the campaign, said: "This is a whole new way of working for Anglian Water, so it's very exciting for us. Our aim is to work in partnership with the farming community to improve the region's water quality. Anglian Water spends large amounts of money removing pesticides from drinking water – this raises customers' bills and wastes energy. However the one pesticide we cannot remove is metaldehyde. This is why we are embarking on a proactive, responsible catchment management approach which will benefit customers, farmers and our environment.
"Even tiny amounts of metaldehyde in our waters will break European rules and in the long term this will be bad news for farmers and consumers. It could mean new regulation being forced onto farmers, and the UK receiving large fines from Europe. We will be watching the results of this trial closely to plan the way forward."
Farmers eligible to take part in the trial project have land within the natural catchments of six reservoirs – Alton Water in Suffolk; Ardleigh Reservoir near Colchester; Hollowell Reservoir, Ravensthorpe Reservoir and Pitsford Water in Northamptonshire and Grafham Water in Cambridgeshire.
The regulatory minimum level of metaldehyde stipulated by the EU's Water Framework Directive is 0.1 micrograms per litre (or parts per billion) in treated water. Levels in reservoirs in Anglian Water's region regularly exceed this and removing it is not currently possible.