Anglian uses behavioural science to help cut water use
Anglian Water has seen per capita consumption (PCC) drop by 8 per cent in Newmarket with the help of a portal that €~nudges' customers with insights on their usage.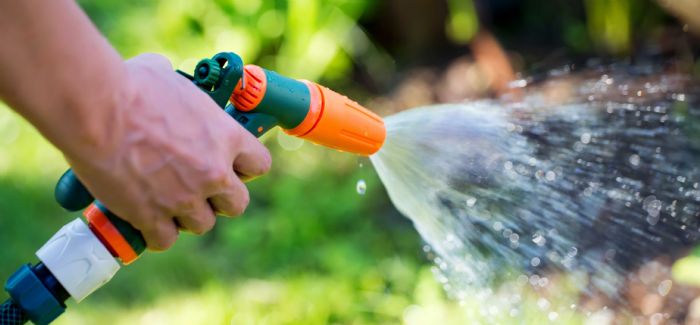 Anglian, which operates in a water-stressed area, has been running an 'Innovation Shop Window' in Newmarket where it trials new ideas in an effort to achieve goals including cutting water usage by over a third to 80 litres per person per day.
Between 2012 and 2016, Anglian commissioned a trial, allowing residents with internal meters in the East of England access to a Water Display, which is paired to their meter to measure their water use. From this trial, it learnt from its customers that giving them an easy way to understand their habitual water use would help reduce PPC overall.
Anglian then appointed Advizzo, a behavioural science software company, to support its customer engagement strategy, and the two companies jointly developed a water consumption portal that uses smart meter data to provide Newmarket residents with 'nudges', informing them of how they are doing in terms of water consumption and rating their use against similar households.
Advizzo provides the insights by analysing the smart meter data and educating residents through behavioural science techniques, such as social norm messaging and incentives. There is also a plan for the portal to provide personalised tips on how to lower water use, using data from an online consumer survey designed to "get to know" each individual household and its habitual consumption.
Water consumption among measured customers in Newmarket has fallen by 8 per cent, with the use of behavioural science estimated to be responsible for around a quarter of the saving.
Paul Glass, smart metering programme manager at Anglian, said: "We needed to change the way residents in the East of England think about their water use to help preserve the environment, and sustain resources in the long-term.
"With Advizzo, it's a win-win. Combining Advizzo with our smart metering programme means households are inextricably connected to their water use. They can reduce their consumption, and have peace-of-mind about their metered bill, while we help protect natural resources." 
It was announced last month that Arqiva had completed the extension of its smart meter trial for Anglian in Norwich using the Sensus FlexNet two-way communication fixed network solution, allowing the meters to provide near real-time data, which had been an issue for UK companies.