Anglian teams up with Riverfly on wildlife monitoring
Anglian Water is teaming up with the Riverfly Partnership, as part of the Cam and Ely Ouse catchment partnership (CamEO), to offer training workshops in gathering wildlife data.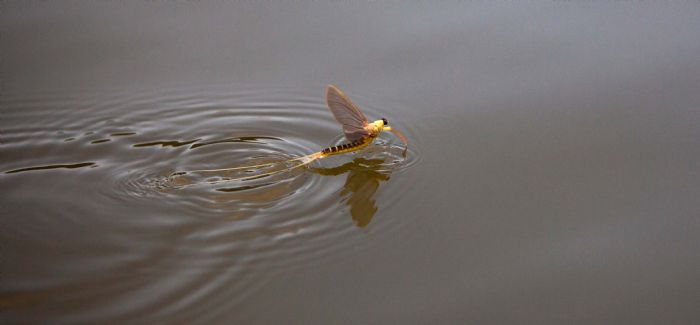 After the training, local volunteers will be supported by CamEO to conduct their own river samples and feed the results directly into Riverfly's national database.
Previous workshops held by the partnership have led to 21 sites over 10 rivers being actively monitored by volunteers.
Riverflies are often referred to as the 'canary of the river' and their presence indicates that the river is a healthy, thriving ecosystem, teaming with wildlife.
Species such as mayflies, caddisflies and stoneflies rely on good quality water and gravelly river beds to breed and grow, and can be extremely vulnerable to small changes within the river environment.
They play a vital role in river ecosystems, providing a food source that supports fish, bird and mammal populations that are often associated with healthy rivers.
Martin Bowes, CamEO partnership host for Anglian Water, said: "It's not just people who need water – it is also the lifeblood of our region's river environment, supporting thousands of species of invertebrates, fish, wildflowers, birds and mammals.
"Because of their limited mobility, a long lifecycle, and presence throughout the year, riverflies are an ideal indicator species which tell us about the overall health of a river.
"Helping to protect and restore these habitats is part of our promise to the environment and the communities we serve. Through our work with conservation organisations like Riverfly, we'll continue to support projects that help protect and enhance watercourses for people and wildlife.
"We'd really love local wildlife enthusiasts to get involved with the training workshop and get the skills they need to be able contribute to the national database to understand more about the health of our rivers."