Anglian starts work on £6.5m pipeline project
Anglian Water engineers will start work on the installation of almost 3km of new pipeline which will enable the company to move water from its treatment works in Norwich to Ludham.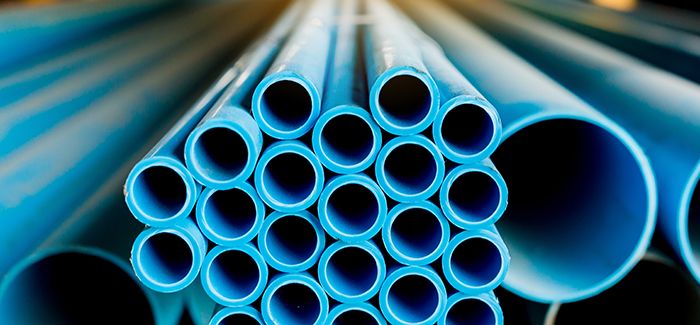 The £6.5 million scheme will allow the firm to maintain water supplies to 3,000 homes and is expected to take a year to complete.
Currently, the local areas water supply comes from a nearby borehole, however to help protect the surrounding environment of Catfield Fen, which is a renowned Site of Special Scientific Interest (SSSI) and part of the Norfolk Broads, Anglian Water will stop taking water from the groundwater source once the new pipeline is complete.
Head of water resources for Anglian Water, Hannah Stanley-Jones, said: "Our region faces some unique challenges. It's drier than any other part of the UK, receiving only two thirds of the average rainfall, but it's also one of the fastest growing and home to over 100 environmentally important areas that are internationally recognised.
"Over the last year, we've seen less than average rainfall and depleted groundwater levels in the East, in some areas of Norfolk and Suffolk it has been the driest for 30 years. Our role as a water company is to manage our customers' demand for water and the needs of the wider environment. Recently, we've been working with the Environment Agency to review our abstraction licences to ensure we continue to strike that fine balance.
"Between 2020-2025 we will reduce the amount we are legally allowed to take from the environment by 84 million litres a day. This pipeline project at Ludham is one of the first schemes to be implemented as part of this wider programme.
"The new pipeline means we won't need to use our groundwater abstraction at Ludham, it will protect the environment in a much loved, unique part of our region and keep taps running for thousands of nearby homes for years to come."
Ensuring a resilient infrastructure is a key part of Anglian's long term water resources planning - which looks decades into the future. The Ludham scheme will be supported by the near-complete £34 m improvement work at the company's Water Treatment Works at Heigham in Norwich, which is also due to finish next year, allowing the transfer of water from Norwich to Ludham via Horstead.
It also sits alongside a £500m longer-term proposal whereby Anglian intends to build 500km of large scale pipeline running from Lincolnshire to Suffolk and Essex in the south east.
Stanley-Jones continued: "This kind of work is indicative of types of challenges we can expect to face in a future with a changing climate and a growing population. It's why we plan decades into the future, in order to keep taps running, whatever the weather."