Anglian pledges to rid East of England of plastic waste by 2030
Anglian Water has announced a commitment to rid the East of England of plastic waste by 2030.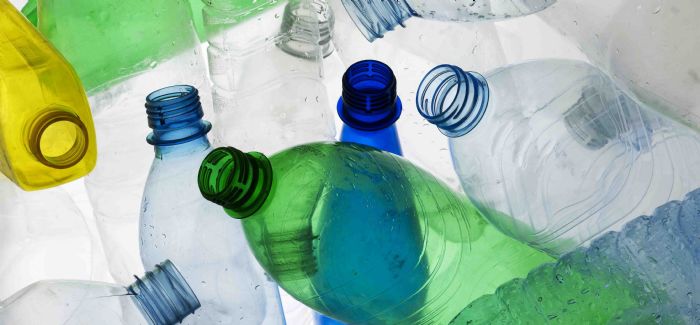 The pledge will tackle all plastic waste that is not reusable, recyclable or compostable.
Anglian Water said it was the first water company globally to look beyond its own business impact, and to make a commitment to lead the whole region it serves and the environment it protects.
The company, which serves a tenth of the UK population, has already rolled out free water refill schemes with City to Sea for the public in numerous towns and cities and funds a wide volunteer network with Keep Britain Tidy to remove plastics from the rivers and beaches and care for the natural water environment.
The pledge outlines how the water company will lead the way in bringing together a task force of big business, manufacturers, retailers and suppliers from across the region to tackle problem plastics across their whole life-cycle, from manufacture to disposal.
It said it would achieve its targets by:
Understanding the true scale of the problem by working with research partners across different sectors to calculate a baseline of the quantity of plastics at large in the region
Forming a coalition with other businesses, manufacturers and retailers who make plastics in our region to find solutions to reduce the amount of plastics getting into the environment
Working with customers to help them continue the fight against plastics in their own homes by increasing support for Anglian Water initiatives like RiverCare and BeachCare Refill and Keep it Clear
Eliminating single-use plastic waste across the whole Anglian Water business, from every nook and cranny in company offices through to plastics that may be used across its extensive supply chain.
Research conducted by Anglian Water showed its customers were greatly concerned about the impact microplastics are having on the environment and revealed overwhelming support for developing a better understanding of the types of microplastics that end up in rivers and seas. Specifically, they saw the water company as having a vital role to play in leading and influencing others across the region on a plastic-free journey.
Anglian Water chief executive Peter Simpson said: "We've all seen the huge impact single-use plastics are having on our environment. We know a truckload of plastic is entering our oceans every minute, with rivers and watercourses acting as the highways for plastic waste pollution out to sea.
"We already have a proven track record of standing against plastic wastefulness. Our successful RiverCare and BeachCare programme, run in partnership with Keep Britain Tidy, sees volunteers from across the region coming together to rid their local rivers and beaches from litter and plastics. Over the past year 45 groups have volunteered over 21,000 hours, collecting more than 50 tonnes of litter, much of it plastic from our rivers and beaches.
"Launching this ambitious pledge against plastics, on World Ocean's Day is the perfect opportunity to put our stake in the ground about how we as a business will play a part in tackling the plastics problem across the whole region.
"The scope of this taskforce goes beyond what people might traditionally think of as being the responsibility of a water company, but it's important to our customers and the right thing to do. So we want to trial things like working with clothes manufacturers on how we might be able to design better materials that don't shed plastic fibres, or with white goods companies about developing better filters on washing machines that capture plastic particles from our clothes. 
"The group will even look at finding new ways of reusing discarded plastics or those filtered from the water treatment processes to make them into a valuable commodity once again.
"Saying it's difficult is not good enough and we can't do this alone, which is why we want to bring the right people together to better understand and tackle the problem from beginning to end."