Anglian extends vehicle tracking on van fleet
Anglian Water has extended its use of vehicle tracking across its fleet of vans after the use of the technology over a year achieved impressive results.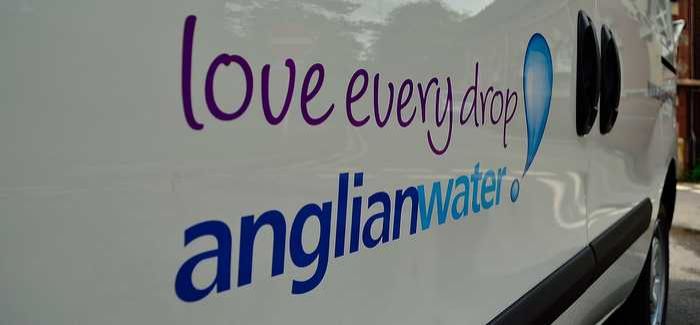 A year ago the utility fitted 750 vans with a telematics solution from Ctrack which captures information about driver performance, speed and behaviour. The move has resulted in reductions in accidents, fuel use and carbon emissions, so Anglian is now rolling out the solution across a further 500 vehicles. The latest agreement takes the total number of vehicles tracked by the Ctrack Online system to 1,750.
The technology includes a Driver Behaviour Indicator (DBI), an in-vehicle device that alerts drivers to any infringements when on the road by displaying a series of traffic-light coloured warning lights.
Anglian Water uses Ctrack Online's reporting tool to capture management information regarding driver performance and driving exceptions. This has enabled the company to identify areas of improvement and maximise its driver training initiative, resulting in an almost fifty per cent reduction in the number driver exceptions – such as speeding and harsh acceleration, braking and cornering – from 25 miles per event to 49 miles per event.
As part of the driver behaviour programme, Anglian Water also operates a zero tolerance to speeding, so a bespoke speed band reporting tool has been created to enable the company to monitor where any issues are occurring.
A year after the first vehicles were fitted with the technology, the number of road accidents across Anglian Water's commercial fleet operation had fallen by 14 per cent, while fuel efficiency improved by 10 per cent and carbon emissions dropped by 4 per cent.
Stewart Lightbody, Head of Fleet Services at Anglian Water, said: "We have worked closely with Ctrack to develop an effective tracking solution that supports our commitment to Duty of Care. The safety of our staff, other road users and pedestrians in the areas we operate is our biggest priority, so we are delighted to see such positive changes to driver behaviour. Moving forward we are targeting a 25 per cent reduction in accidents as well further improvements in fuel efficiency."
John Wisdom, Managing Director of Ctrack said: "We are using our expertise within the utilities marketplace to develop a highly effective partnership with Anglian Water. By understanding their business and operational priorities, we have been able to use our industry-leading tracking solution to help achieve significant improvements in terms of fleet safety, efficiency and utilisation."