Anglian completes Europe's largest filtration system
The largest water filtration system in Europe has come online at Anglian's water treatment works in Norwich.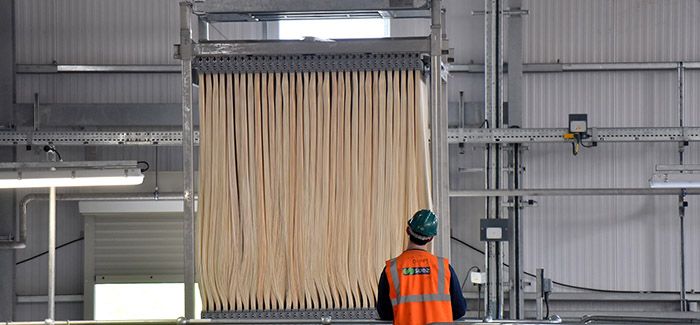 The new system will allow water containing high levels of sediment to be processed at the facility, which can treat up to 57 million litres per day.
The project began in 2017 and accounts for £36 million of the £500 million the company plans to invest in the region between 2015 and 2020.
Alterations to its abstraction licence meant Anglian had to diversify its water source to protect the River Wensum, which has been designated as a site of special scientific interest and special area of conservation.
Previously, water abstracted further upstream was naturally filtered during storage at Costessey Pits, but to protect the river it became necessary to abstract downstream at the Heigham treatment works.
Water flows are higher at Heigham, where the river is joined by the River Tud but the water contains higher levels of sediment, hence the need for the filtration system.
Paul Naylor, regional supply manager for Anglian, said: "We're planning decades into the future with this investment. This technology is vital to keep pace with the growing city's needs. Norfolk is expected to be home to more than one million people by 2034 and many of those people will be coming to live and work in Norwich.
"This combined with being in one of the driest counties in the UK means that significant investment is needed to ensure we keep taps running and continue to power the economy. As importantly, this scheme will make sure the environment does not suffer because of future growth and is ready to cope with any increased demand on local water resources too."
The filtration system contains more than seven and a half million fibres, with a total surface area of 92,000m2, that remove excess sediment before further treatment.
By Ruth Williams