Anglian completes £1.6M Grafham WTW improvement scheme
A major Anglian Water scheme to upgrade and improve the current method of water treatment at the company's largest water treatment works at Grafham Water near Huntingdon has been completed.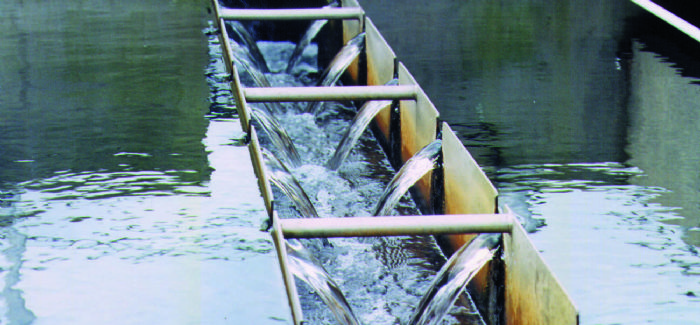 Work on the £1.6 million scheme began in 2016 and was originally due to be completed by 2019. The scheme involved decommissioning the legacy chlorine gas equipment and replacing it with a safer, modern technology that uses sodium hypochlorite, a liquid chlorine disinfectant.
Anglian Water has strict processes in place at the water treatment site to manage the storage of chlorine, including a purpose-built gas store to contain any possible leaks within the building itself, automatic safety systems in place 24 hours a day, 365 days a year, and a permanent, fully trained member of staff on-site at all times.
The removal project was put into action after a small a leak in the treatment centre set village sirens off, causing disruption for the residents of Perry. The move from the gas to a liquid disinfectant has removed the risk of gas leaks in future. As a result, there is no longer a need for sirens in the village and the residents of Perry will no longer need a community response plan.
Regan Harris from Anglian Water said: "For a long time, chlorine gas has been an essential tool in our kit to ensure we provide safe, clean drinking water at all times, but we are investing £1.6 million to remove the chlorine gas equipment. In its place we'll use an innovative, liquid disinfectant instead, which is still just as effective but safer to transport, store and handle.
"A project of this scale and complexity takes time. However, following the hard work and dedication of a collaborative team from Anglian Water engineering, operational and construction teams, the project was completed months ahead of the expected date – a fantastic achievement all round."