Anglian agrees deal to relocate Cambridge treatment works
Anglian Water has agreed to relocate one of its wastewater treatment works in Cambridge as part of a deal which will see housing built on the site.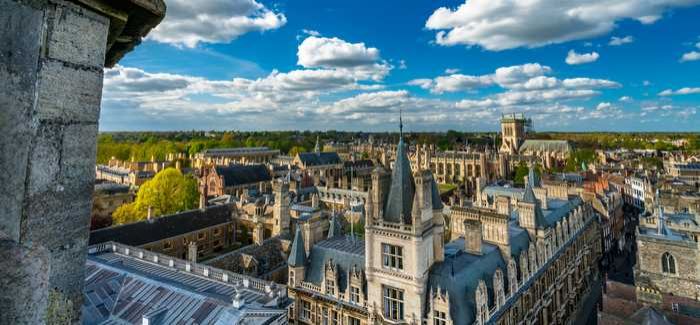 Funding of £227 million has been secured from the Government's Housing Infrastructure Fund to unlock one of the last remaining brownfield sites for regeneration in Cambridge which is currently occupied by Anglian Water's Water Recycling Centre (WRC).
Cambridge faces extreme pressure to build enough housing, including affordable housing, to support its economic potential and bolster its position as a global centre of excellence for research, development and business success. 
The funding will be used to relocate the existing Cambridge WRC in order to release a core brownfield site of 47 hectares made up of the current site and adjacent land owned by Cambridge City Council. The core site will be able to accommodate approximately 5,600 new homes.
It will also remove restrictions around the WRC that limit a further 35 hectares of land to industrial use. This would enable an additional circa 3,000 homes to be built on adjacent land.  The site, beside the new Cambridge North station and guided bus way, mean this is a highly accessible and sustainable location.
John Cormie, Group Property Director at Anglian Water said, "We have been working with Cambridge City Council and the Combined Authority over the past few years as they have developed their plans for the City's continued growth and prosperity. News of the successful bid will fund the important next steps of site search, design, consultation, selection and planning consent for the relocation of our existing WRC from Milton Road and, critically, at no cost to our customers.  
"We are committed to continuing to work in partnership with the City Council, South Cambridgeshire District Council, Cambridgeshire & Peterborough Combined Authority and development partner, U+I, to deliver the vision for a new and innovative quarter for Cambridge. We will be ensuring it is policy compliant and planned, designed and developed with the use of sustainable modes of transport, and that it is built to be environmentally sustainable, low carbon and to the highest standard of water efficiency creating a high quality and sustainable place to live and work."  
Now the funding to relocate the WRC has been confirmed, Anglian Water will soon begin a detailed consultation process with communities and stakeholders.