Amey takes over Aquatech Engineering
UK water leak detection and utilities mapping company Aquatech Engineering has been bought by Amey. The deal strengthens engineering consultancy Amey's its services in the water sector.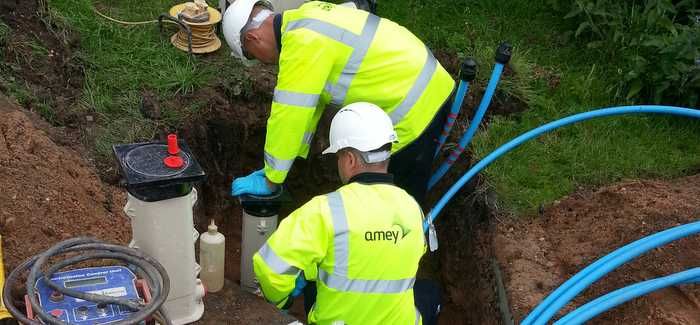 The addition of Aquatech Engineering will enable Amey to offer an enhanced water consultancy service to drive efficiencies for customers
Aquatech Engineering, works with the public and private sector to lower water consumption, identifying and minimising potential leakage points before they occur, and delivering cost efficiencies. Other services include water conservation, micro biological and chemical analysis, rebate identification, water efficiency audits, flow and pressure monitoring and tariff analysis.
Amey said that all of Aquatech's employees will join the group, including managing director Judy Appleby, who commented: "We are pleased to be joining Amey as there are clear synergies between our businesses and we look forward to combining our capabilities to deliver world class water services to existing and future clients."
Mel Ewell, Amey's chief executive, said: "The acquisition of Aquatech Engineering strengthens our technical and professional services in the water sector, enabling Amey to further leverage our end to end capability across the utilities market. Coupled with our established maintenance experience, we can now offer an enhanced water consultancy service which will drive significant efficiencies for our clients."