Amey's Yorkshire Water team adopts smartphone video technology
Amey is deploying breakthrough time- and cost-saving one-touch smartphone video technology across its Yorkshire Water team. The technology is enabling the team to provide full video reports produced by the app and accompanying system will replace photos and paperwork.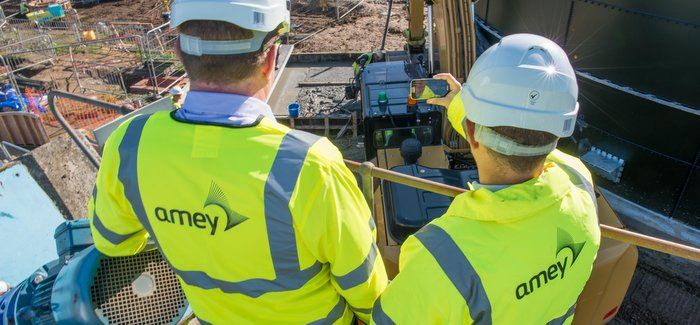 Adopting evidentially-standard-secure smartphone video technology is saving Amey time and money, and ensuring build, maintenance and repair project records are and will remain accurate.  
The YRfree technology operates on smartphones and tablets and allows project employees and managers to video-record job progress, snag-resolution and project completion as definitive reports - removing time-consuming form-filling, photo-taking and uploading from their workload as well as reducing travel to and from site.
Adam Stephenson, Innovation Business manager at Amey said: "Amey is always looking at new innovative solutions to help us do our job better and is leading the way in the utilities sector with this YRfree solution. It not only helps to make the work that we do safer, but keeps our employees better informed and better supported even in the remotest of sites. The technology allows them to gain immediate support from their colleagues through instant video upload and by using the conferencing facility to get advice. We expect to see significant benefits for Yorkshire Water and their customers, as well as for our employees, as YRfree is deployed."
YRfree CEO John Ridd said: "This solution is unique on several fronts. Primarily, Amey will use it as a record-keeping and storage tool. At any stage in a job or project, somebody on the ground can use the app to video-record the status."