Amey's £100M brace of deals with Severn Trent
Public and regulated services provider Amey is to be the design and build partner to provide developer services for Severn Trent Water as part of a five-year deal. Also, Amey has retained its contract to be the sole provider of the water company's meter installation, repair and maintenance for a further three years, with an option to extend for a further three years.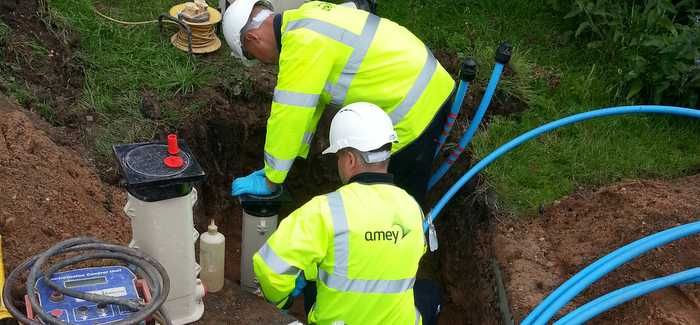 Amey will design and construct water mains associated with new developments for Severn Trent
The two deals are worth £100M in total.
Amey's developer services deal combines developer requisitions, new connections and meter installations undertaken at the time of connection. It will also see Amey design and construct water mains associated with new developments.
Mel Ewell, chief executive of Amey, said: "We are delighted to remain as the sole provider of metering services to Severn Trent Water. Securing this and the additional developer services contract is testament to our collaborative working relationship and our track record of delivering high quality, efficient and reliable services for customers."
Andy Smith, water services director for Severn Trent Water, said: "We're delighted to be working with Amey on these contracts. We seek to develop successful long-term relationships with all of our supply chain partners and we're pleased that we can continue to work together as one team with Amey.
"The vision for the next five years is all about improving customer service and investing efficiently so that we continue to deliver the lowest bills in England and Wales for our customers. We're sure Amey will help us to achieve that."