Amey launches new apprenticeship programme
Amey is working with Severn Trent to deliver a new apprenticeship programme that aims to address a key skills gap in the water industry.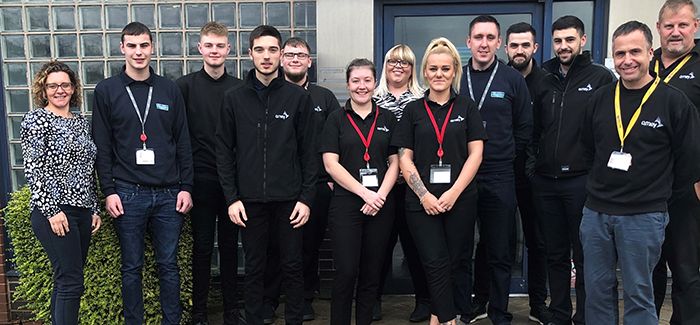 The Water Process Technician Apprenticeship is being delivered in partnership with national training provider Merit Skills and has been developed in response to a lack of skills coming through at entry level roles. Amey is the first Tier 1 contractor to offer a programme of this type.
Apprentices will be taught the technical expertise, knowledge and behaviours to perform reactive and routine maintenance across the sewerage network. Once complete, applicants will gain a nationally recognised Level 3 standard.
The 24-month programme, which forms part of Amey's long-term apprentice strategy, will see students working closely with Amey's supply chain partners to gain hands on experience across the Severn Trent contract.
Neil Pullen, business director for utilities at Amey, said: "There's no hiding that we have a skills shortage within the utilities sector. As industry leaders it is our responsibility to identify these gaps and address them. By working closely with clients and partners, like Merit Skills, we can develop training opportunities that not only benefit new talent but the Water sector as a whole."
Amy Barber, apprentice programme manager at Severn Trent Water, commented: "We are really pleased that our supply chain is utilising the apprenticeship standards developed by our industry for our industry - to increase the number of competent people joining our sector. This will help address the skills shortage we all face and will ensure a sustainable network for the future, as well as delivering great service for our customers."