Amey awarded £17M sewer upgrade for Paisley
Amey is to deliver a £17M sewer upgrade for Scottish Water in Paisley. The new scheme is part of Scottish Water's £250M investment package to improve wastewater infrastructure for the wider Glasgow area.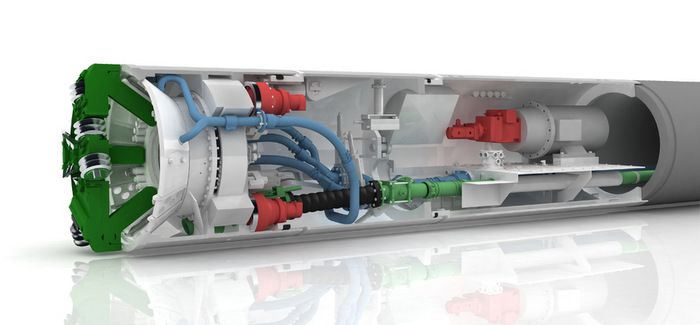 The Paisley scheme is designed to prevent flooding, enhance water quality and safeguard the local environment. It will involve a new mile-long sewer, in addition to two new combined sewer overflows for Renfrewshire's largest town, which is home to more than 75,000 people.
Amey has been contracted to deliver the project, beginning with the installation of a 1.5m diameter interceptor sewer. This will be installed using a microtunnel boring machine across the Paisley area.
Once completed, it is anticipated that the sewer and overflows will help to substantially reduce the frequency of spills from the sewer network into the Espedair Burn and White Cart Water during storm conditions. The works will also contribute to improvements in the local water supply, benefitting both local households and local wildlife. 
Amey's managing director for utilities, Kevin Fowlie, said: "We are excited to be delivering this vital infrastructure for the Paisley community. This landmark project marks the beginning of our involvement in the SR15 Managed Delivery Framework, which will see us deliver £100M of projects for Scottish Water over the next five years.
"This project harnesses the many skills that Amey can offer, through design, tunnelling, civil engineering and mechanical and electrical works. It also shows our commitment to creating better places for local communities to live, work and travel , by way of a combination of technical expertise and careful  consideration of the local community and its wildlife."
Joanna Peebles, Scottish Water's regional communities team manager, said: "This important project will significantly improve the environment on the White Cart and the Espedair Burn and, in turn, the River Clyde..."