AI technology being adopted by water companies
Stantec and AECOM have both agreed partnerships with EnginSoft in an effort to help water companies adopt artificial intelligence (AI) technology to accelerate the water network assessment process.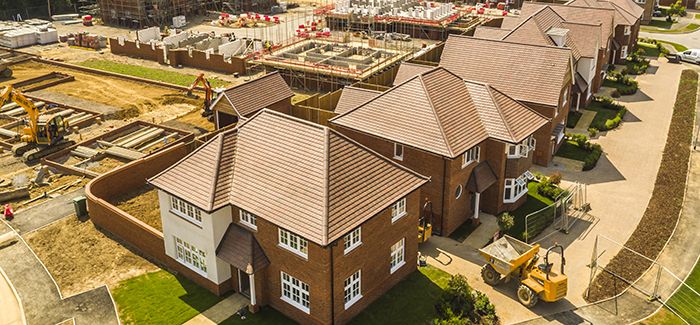 Using EnginSoft's strategicGIANT, the two separate collaborations will provide water companies with a time advantage ahead of AMP71 legislation. strategicGIANT offers the speed, flexibility and reactivity required to simplify and accelerate the infrastructure capacity assessment process to reduce the overall lead time of new housing development project planning and costing.
"These partnerships allow water companies to effectively implement strategicGIANT, a solution that allows them to more accurately forecast the flooding impact of future housing developments; new legislation requires water companies to be able to predict the impact of numerous scenarios up to 20 years in advance," explains Bipin Patel, EnginSoft UK managing director. "We identified the potential of adapting our technology, which has been proven in the automotive and manufacturing industries, eight years ago and have been working closely with the water industry's major stakeholders to understand their challenges. The continuous knowledge shared by the proactive stakeholders about the evolving housing, climate, pollution and environmental factors has led to the development of strategicGIANT so that it could most impactfully boost their efficiency and resilience.
"Using traditional methods, drainage network assessment predictions can be time-consuming," he continues. "There has been an exciting response to strategicGIANT, based on our AI and machine-learning expertise and the collaboration and valuable intelligence from our strategic partners helps us support the needs of the water companies as the technology is adopted. There are pilot studies underway with some of the UK water companies, the results of which we can talk more about soon."
strategicGIANT requires a verified hydraulic model of the catchment to create the AI 'data-set' but, unlike traditional methods of planning for growth, it is not necessary to model every scenario in order to understand the response of the drainage network to a specific housing growth scenario.
"The 'virtual' modelling approach of strategicGIANT significantly reduces the amount of time taken using traditional scenario and option   testing approaches from weeks to minutes; in particular it provides additional flexibility and predictability for complex, catchment based solutions, which will be invaluable as part of the AMP7 drive for further efficiencies within the water industry," says Phil Dyke, Stantec's wastewater networks regional technical lead.
"Our partnership with EnginSoft UK brings together a perfect blend of expertise and experience," adds Ian Small, AECOM's innovation champion for civil infrastructure, EMEA. "By adopting this new technology and working with our partners, this new initiative will enable us to provide an opportunity for what could well be a step-change moment for the industry that disrupts the established processes and delivers immediate results to those who need them."
1AMP7 (Asset Management Period 7) is a five-year period running from 2020-2025, for which water companies must submit business plans outlining projected costs and charges.