Ageing water and wastewater network market set to double
The global water and wastewater network market earned revenues of US$89.86bn (£57.01bn) last year and the figure is set to reach $156.04bn (£99bn) by 2020, new analysis by Frost & Sullivan has revealed. The growth is because of increasing connectivity and rehabilitation needs, caused by ageing water and wastewater networks.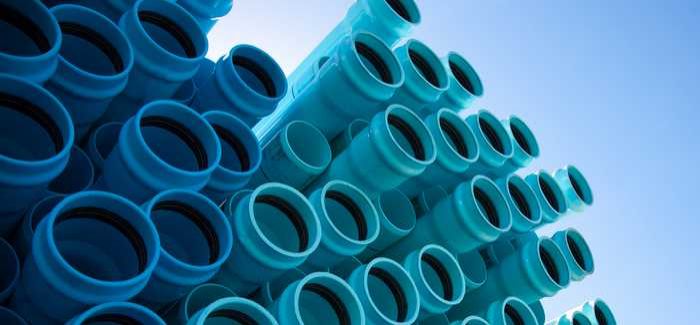 Less than 60% of the world has pipe water connectivity
The analysis, CEO 360 Degree Perspective on Global Water and Wastewater Network, highlights that less than 60% of the world has pipe water connectivity and about 65% has access to proper sanitation. A cumulative investment of $0.75 trillion (£0.45 trillion) is expected to be made by 2020 to establish and maintain water and wastewater networks, taking access to pipe water and improved sanitation figures up to 70% and 75% respectively.
Frost & Sullivan Energy & Environmental Research analyst R Ramkumar said: "Most challenges facing utilities such as the lack of financing infrastructure, non-revenue water losses, and pipe blockages have their root cause in ageing infrastructure. With more than half of the world's networks nearing the end of its useful life, systematic replacement and rehabilitation activities will account for the bulk of opportunities in the market."
According to the report both the developed and developing regions will be lucrative markets, with the former likely to move towards smart systems while the latter leapfrogs to smart networks. Smart systems, automation and control, and trenchless technologies will address the requirements of a large segment of the global market and outpace the growth of other network components. Therefore, water and wastewater network infrastructure providers should focus on providing these products at an affordable price to attract cash-strapped utilities.
Ramkumar said: "These market trends, along with the need for value-added services and integrated water management solutions, will drive market participants to acquire cross-functional capabilities and capitalise on industry convergence."
The analysis, covering the segments of analytics and software, automation and ICT, meters, pumps, pipes and allied pipe network services, and design and engineering services, will feature in an online conference being held by Frost & Sullivan on May 20. To register email chiara.carella@frost.com.