Affinity Water spends £3M on new pumping station
Affinity Water is investing £3M to build a new pumping station in the Alkham Valley at Lower Standen. Barhale is the main contractor for the project, which will see construction start in April with completion by the end of the year.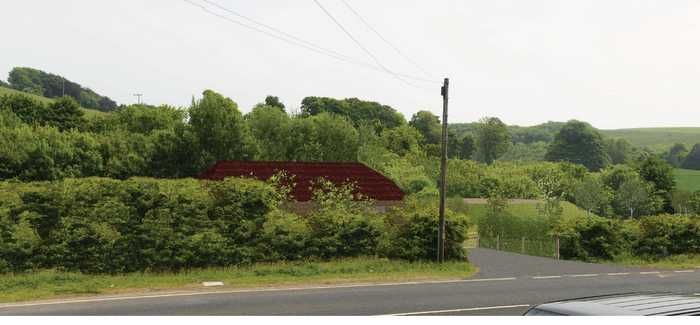 How the site will look when construction is complete by the end of this year
The investment in the pumping station is designed to increase security of supply for customers by providing essential back-up facilities should problems occur in the water network. It is part of a £34.5M capital investment programme for Affinity Water's South-east region for the five years to 2015.
Senior project manager Richard Money said: "This scheme will further develop our network capability, enabling us to supply customers from a range of different sources. It will allow us to maintain supplies should problems occur at water sources, storage reservoirs or within our distribution network.
"The pumping station is being built in a rural area and we will ensure that it blends in with its surroundings. The building housing the pumping station is designed to resemble a barn and a linked water storage tank will be sunk into the ground with landscaping and screening to minimise visual impact."
Affinity Water's ecological consultant, Cascade Consulting, is working with the Kent Downs AONB Unit and the White Cliffs Countryside Partnership to ensure careful environmental management of the site.
The pumping station is being built on the site of a former water treatment works, and the foundation slab of the old treatment works will be reused in the new scheme.
Money said: "As a community focused company, extensive engagement with the local community and environmental organisations has played an important part in the development of our proposals, and will continue throughout the construction."