Affinity Water achieves lowest ever leakage levels
Affinity Water has achieved its lowest ever levels of leakage for 2019/20, following significant investment and innovation in the area.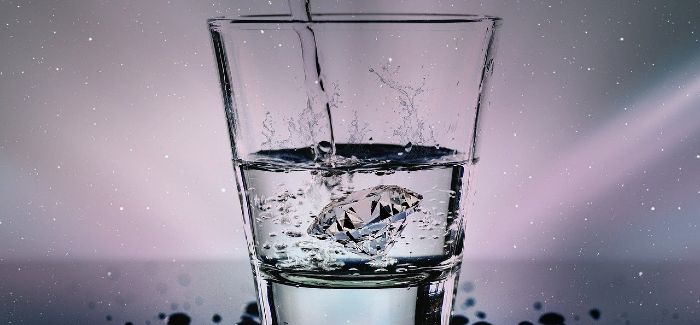 The company announced it has met its leakage reduction target for AMP6, claiming it has achieved the largest percentage reduction in the industry (15%).
The firm is now targeting a further 20% leakage reduction by 2025 (AMP7). It said it would do this by continuing to invest in innovative technologies, explore new methods, the latest in data capture and analysis, machine learning and artificial intelligence to continue to drive leakage down further.
Chief executive Pauline Walsh said: "We did this through a major transformation programme, better use of data, investing in the latest technologies, innovating to improve our productivity and working closely with other companies to share ideas and best practice.
"With climate change, a growing population and our commitment to take less water from the environment, we are determined to do more.  We want to drive our leakage levels down even further and are targeting a 20% reduction by 2025, with an ambition to achieve world class levels by 2040."
Examples of how Affinity Water achieved industry leading performance include:
Step Testing
Affinity Water has introduced step-testing, which allows engineers to systematically work through districts and streets, using monitoring and isolation techniques to more effectively target areas suffering from water leaks.
The step-testing method is not yet widely used in the water industry, but Affinity Water has historically kept thorough records including maps and drawings of its network of pipes that enable this activity to be possible.  As an example of this innovative method, Affinity Water managed to reduce leakage in the Kingswood area of Watford by 60%.
Situational awareness
The company has transformed their systems using a Situational Awareness solution, which is currently being used by the 24/7 network control team and by engineers in the field.
It has been described as a "single pane of glass" providing clear visibility into all aspects of the Affinity Water network in real time.
This allows teams to respond more quickly to water supply interruptions and leaks, have instant visibility of incidents and access all the information they need to plan the best response. It also helps teams to get a head start on some incidents before there is an impact to supply.
The Network Control Desk use the new System Situational Awareness solution to view and monitor below ground assets (Loggers) for any deviations in their normal behaviour regarding pressure and flow.
In combination with a new alerting model called SNEDS (Smart Network Event Detection System), which was built by Affinity Water's in-house IT development team, this is the quickest alerting model that the company has ever had.
Leak noise mapping
Normally, less water is used at night, so Affinity Water has reconfigured the way they track unusual night usage at a district level and have increased the use of leak noise mapping to help identify leakage as opposed to higher water use. The data that is gathered is used to identify trends and ensure continuous improvement across the whole network.
New leak detection technology
Finding leaks on plastic pipes has been a challenge for the water sector for many years. Traditional methods for detecting leaks used on metal pipes do not work as well on plastic pipes as the sound generated by the leak is virtually silent.
However, Affinity Water is using state of the art high frequency correlators by Ovarro and Gutermann, which allows engineers to pinpoint leaks quicker with greater accuracy and efficiency, especially on plastic pipes. Affinity Water has also been collaborating with Anglian Water to understand the optimal ways of deploying these devices.
The devices have also reduced the amount of 'dry holes' that are dug to find leaks on pipes, which has helped to reduce impact on local traffic as leaks are located more precisely.