Affinity offers customer service via Amazon Alexa
Affinity Water has announced that its customers are now manage their accounts via the voice-activated Alexa function of Amazon Echo devices, which include Echo and Echo Dot.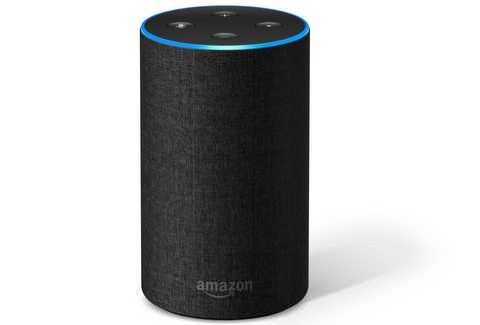 An Amazon Echo device
The southeast water-only company is the first water provider to take advantage of the new technology which will help customers manage their account through vocal commands.
When linked with Affinity Water's online 'My Account' service, customers can ask Alexa for their account balance, find out when their last payment was and even ask for water saving tips.  Customers with a meter can also use their Amazon Echo to submit a meter reading or find out their last one by asking Alexa, helping them to stay in control of the water they use.
Amanda Reynolds, Customer Relations Director at Affinity Water said: "This is an exciting leap forward for us. Our vision is to be the leading community-focussed water company and we're transforming the ways we work with our customers and the services we provide to them. We're investing in technology that will save customers time such as the Alexa Skill and the recently relaunched 'My Account' which helps customers manage their account online."
Peter Rowland, Chief Information Officer at Affinity Water, added: "Voice-activated services have begun to transform the customer experience –by launching our service on Alexa we can now offer our customers a seamless way to get the information they need."
Customers have been invited to start using the Affinity Water Skill by signing up to the Affinity Water 'My Account' at www.affinitywater.co.uk/myaccount. They can then enable the 'Affinity Water' Skill and link to their Affinity Water account through the Alexa app.