ADA backs IDBs' local governance of water level management
The Association of Drainage Authorities (ADA) has given its support to internal drainage boards (IDBs), saying it firmly believes they continue to provide a robust arrangement for the local governance of water level management in England.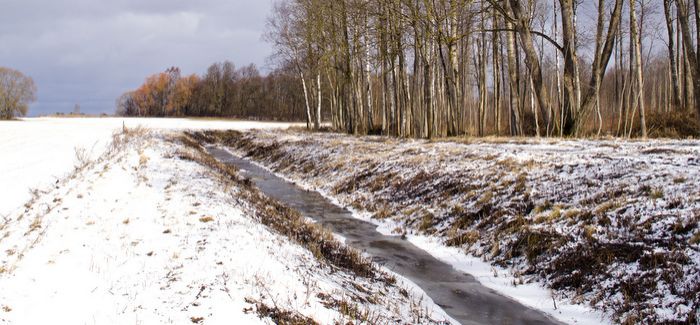 The ADA's comments follows publication of the National Audit Office's (NAO) report on internal drainage boards. The report focuses on governance and oversight arrangements; processes for raising concerns; and, the potential for conflicts of interest.
The sector has been making significant progress in recent years to address its visibility, governance and accountability, especially to the local communities being served. ADA said it appreciates the NAO's independent view of the sector and will work closely with its members and Defra to make further improvements. These will ensure IDBs deliver an efficient and cost effective service, whilst retaining their valuable local accountability.
Innes Thomson, ADA's chief executive, said: "The NAO report will help us to focus our attentions on those specific areas where further action can be taken to improve transparency and reduce potential conflicts of interest. We will continue to work very closely with Boards, Defra, the Environment Agency, local authorities and Natural England striving for excellence together. Today, ADA is proud to represent England's IDBs that provide a much needed local service, good value for money, and carry out work that benefits local economies, their communities and the environment."
The report serves as a useful basis for industry discussion around how governance standards, sector oversight/assurance, and board training can be strengthened without adversely increasing administrative costs. However, ADA considers that the report does not fairly portray the access to environmental expertise at the disposal of IDBs. Boards currently utilise environmental advice through a range of complementary means. These include via board membership, committees, employed staff, conservation bodies/authorities and contracted persons or consultants. ADA believes it is important that IDBs continue to be able to build access to environmental expertise that is most suitable to their local circumstances.
The report highlights the benefits that have already been achieved via consortia, collaborative working and amalgamation. ADA is pleased that partnership working mechanisms are now very much the local norm and are playing an important role in the scrutiny of IDBs' work and costs, and it commended this approach across the country to all risk management authorities.