Actuator refurbishment completed at Thames treatment plant
A major actuator refurbishment programme at Thames Water's Ashford Common advanced water treatment works has been completed by AUMA UK. The upgrade project involved switching out 160 existing electric actuators, refurbishing 130 devices and installing 30 new units over a nine-week period, whilst keeping the site fully operational.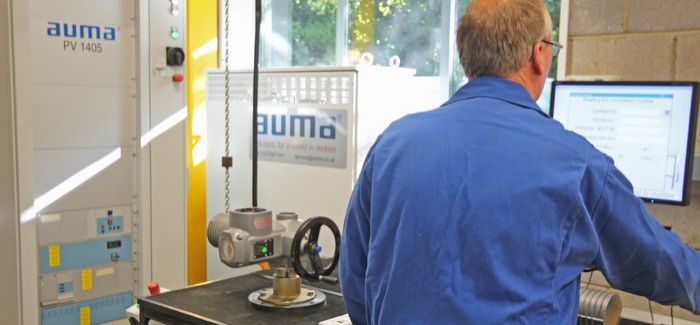 The old SA07.5 actuators removed from site were still suitable for refurbishment, despite more than two decades of operational service. Once removed, the actuators were taken to AUMA's Clevedon factory where the control heads were upgraded to the latest electronic units which include indicator lights. In addition, the actuators were fully tested, recalibrated, re-sprayed and issued with a new 12-month warranty.
AUMA UK managing director Paul Hopkins said: "The ability to renovate a 22-year old actuator is testament to the modular design and high quality construction of the AUMA product. This offered significant customer cost savings compared to the installation of all new actuators. The simple single plug and socket arrangement of the AUMA actuator means minimum downtime during actuator replacement and avoids any possibility of introducing field wiring errors. It is estimated that this feature alone saved 320 man hours and prevented significant plant disruption."
Trained AUMA engineers liaised closely with Thames Water engineering and operational staff to complete all on-site works on time and to budget.