ABCO Marine inspects outfall pipes for Yorkshire Water
Yorkshire Water contractors including divers are embarking on a scheme to inspect sewer outfall pipes along the coastline that stretch up to 3km out to sea to make sure they are in the best condition.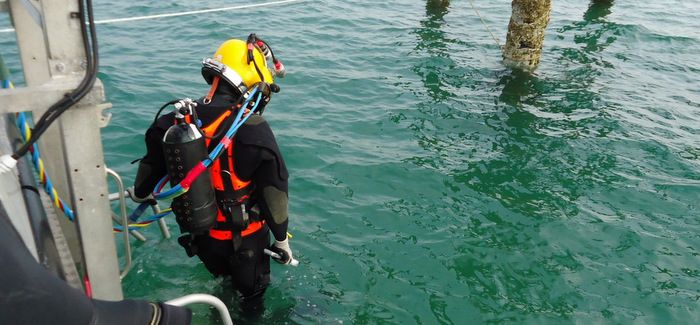 A total of 26 pipes along the Yorkshire coast, from Mappleton to Staithes, will be looked at as part of a routine maintenance check by marine civil engineering specialist ABCO Marine.
The outfall pipes include long and short sea out fall pipes which to significantly reduce the risk of flooding to streets and people's homes sometimes discharge consented waste water to sea in compliance with Environment Agency rules.
Yorkshire's coastline has some of the best bathing water in the country, with four blue flag beeches and 13 beaches having received Keep Britain Tidy's Seaside Award following major investment by Yorkshire Water.
David Hargill, project manager at Yorkshire Water, said: "This inspection work will help us to protect and improve bathing water quality by identifying potential problems with the pipes before they arise. They really do serve a vital function by helping to reduce the risk of flooding during heavy rainfall and so it's essential they are kept in the best condition.
"We are continuing to work with the Environment Agency, Welcome to Yorkshire and local councils as part of the Yorkshire Bathing Water Partnership and are constantly looking to improve the bathing water on the coastline."
John Osborne, managing director for ABCO Marine, said: ''We are delighted to be working in collaboration with Yorkshire Water for the inspection of their long and short sea outfalls along the Yorkshire coast. Our specialist marine teams will utilise the latest technology for inspecting each asset to ensure they are maintained to the required standard and continue to protect bathing water standards."