£8M project to enlarge Penwhirn reservoir completed
Scottish Water has completed a project to increase the capacity of Penwhirn reservoir, near Stranraer in Dumfries and Galloway, by 40 per cent.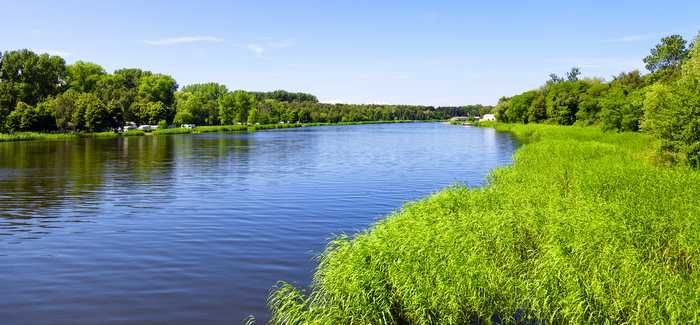 The £8M project will help provide greater security of drinking water supply to customers in Stranraer, Leswalt, Portpatrick, Newton Stewart and Creetown and elsewhere in Wigtownshire.
The project involved raising the height of the existing dam by 1.5m. Penwhirn Water Treatment Works has also been extended and upgraded, including new process stream, pumps and pipework modifications. This will increase the water treatment works capacity by 1.2 million litres per day (MLD) to a total of 17.2MLD to meet increased demand for water.
Alex Fergusson MSP, who visited the works and reservoir yesterday, said: "I am delighted to welcome this investment by Scottish Water which will ensure that much of Wigtownshire has an adequate water supply for the foreseeable future. We tend to take water for granted but, without this type of major investment, water shortages would inevitably be more common. By increasing the capacity of this reservoir by 40 per cent Scottish Water has ensured that there will be a plentiful supply for many years to come."

The project was carried out by Scottish Water's contractor Black & Veatch who worked closely with local stakeholders. Penwhirn sits within a site of special scientific interest (SSSI) and so it was important to devise environmental and mitigation plans to protect wildlife in the area such as otters and water voles during construction.

A labyrinth weir, which has a trapezoidal-shaped weir wall to provide the maximum possible length, was installed to help control the flow of water and provide rapid relief after heavy rainfall.

Scottish Water Project Manager Ian Morton said: "This project will significantly improve the security of the water supply from the Penwhirn Reservoir to our customers in this area of Dumfries and Galloway. This will further enhance our ability to deliver water to customers, such as in the event of prolonged dry weather."

Bill Elliot, Scottish Water Community Team Manager for Dumfries and Galloway, added: "The Penwhirn reservoir and water treatment works are key assets for Scottish Water in Dumfries and Galloway. These facilities serve a population of around 24,000 customers, and completion of this project will help us deliver the best possible service to communities in the area well into the future."

Completion of the work at Penwhirn follows a similar initiative at Black Esk, the reservoir serving customers in Annandale and Eskdale, where the height of the reservoir was raised by 2.5m and a unique 'piano key weir extension, the first of its kind in the UK, installed.