64% feel 'very aware' of what should be flushed - survey
Nearly two-thirds of people consider themselves to be 'very aware' of what should go down the toilet or sink, according to a new survey carried out by Lanes Group.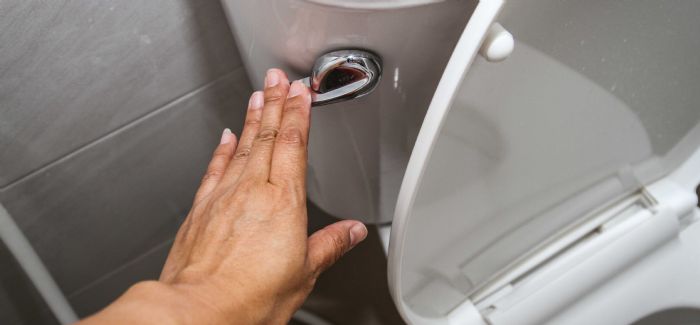 Lanes spoke to 1,216 people for its 2019 survey, which found that 77 per cent of people are aware of fatbergs – up from 61 per cent in 2018 and 47 per cent in 2017 – and that the increase had largely been driven by national news coverage.
Sixty-four per cent said they considered themselves 'very aware' of what should and should not be put down drains and – when asked about the items that contribute to fatbergs – fat, oils and grease (FOG) was the most common answer (65 per cent), followed by wet wipes, sanitary towels and nappies.
However, respondents were unaware of the role certain common household items can play in blocking the drains and sewers, with less than 20 per cent of those polled understanding that contact lenses, razor blades and medication can contribute to fatbergs
Less than 20 per cent specifically identified plastic pollution and damage to buildings and roads as problems associated with fatbergs.
Lanes Group also found that 85 per cent had never heard of concretebergs, while 63 per cent do not know how to properly dispose of cement or household paint, increasing the risk that it will be poured into the drain and contribute to concreteberg formation.
It also found that, despite increased awareness, a large number still engage in bad habits, with 55 per cent saying they had flushed some form of wet wipe, 48 per cent having poured FOG down the kitchen sink and 46 per cent of female respondents saying they had flushed a tampon. 
The survey identified laziness, convenience and a lack of education as the main barriers to changing behaviour. Proposed solutions included making it easier or cheaper to recycle and dispose of waste; improvements to council refuse collection services; introducing the threat of fines; better education; and clearer information on product packaging.
Around two-thirds of respondents said teaching primary and secondary school pupils about what not to put down the drain would be a good way of tackling pollution and fatbergs, while 66 per cent said they would be willing to participate in a month-long challenge to change their behaviour and tackle their bad waste disposal habits.
The survey also found that the BBC documentary Blue Planet II had had an impact: 40 per cent of those polled said they had watched the programme and, among those people, 57 per cent have reduced the number of plastic bags they use and 52 per cent recycle more, and 49 per cent have cut the amount of plastic they buy.
Meanwhile, 52 per cent called for more TV shows like Blue Planet, and 41 per cent called for an awareness month.