3G networks help make wastewater cleaner
Using the Internet of Things has enabled South Australian water treatment company Factor UTB to develop technology that can alter the treatment environment for winery, industrial and municipal wastewater.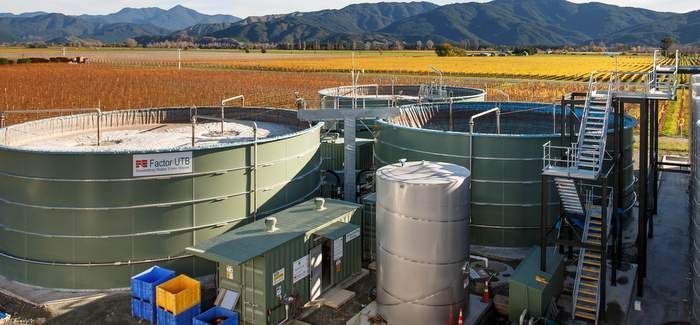 The company's chief executive officer, Rex Gibbs, said the monitoring technology allowed the company to target and strengthen the bacteria that cleaned the water in holding tanks. Native bacteria that attacked organic pollutants and excess nutrients in wastewater were harvested from sewage pipes, winery drains and waste streams.
"Then we train them up like Olympic hopefuls so they do what we want," Gibbs said. "We are achieving nutrient results that are far better than almost anything else that is being produced. We are also able to achieve this at less than a dollar of chemicals per kilolitre treated."
Factor UTB uses 3G networks to access water tank controls to manipulate the environment. It is also able to control the pumps remotely across large distances. Tanks are fitted with sensors to detect pipe leaks, which can send an immediate notification to company personnel.
The tanks are also fitted with probes and sensors to detect changes in alkalinity or oxygen levels and automatically adjust settings to optimise water treatment. The system is able to remove pollutants from millions of litres of water a day.
Gibbs said wastewater from a winery producing about 12.5 million litres of wine contained about the same amount of biochemical load as sewage from a town with a population of about 20,000 people.
"We turn filthy water into dirty water. The water that comes out of wineries is filthy and has extremely high pollutant loads. What we do is turn that into dirty water," Gibbs said. "You can use the dirty water to water under wood lots, you can certainly use it to water compost heaps and other things like that to make compost better.
"The water is best used to irrigate something other than grapes. It's good crop hygiene to use the treated water to irrigate something other than what was originally produced by using that water."
South Australia is the driest state in the driest continent in the world and has become a world leader in water treatment and reuse technologies.
Gibbs said locating plants in towns and using treated water to irrigate parks and sporting fields could save 30% of the running cost of a traditional out-of-town plant.
He said Factor UTB's tanks prevented harmful odours by adding new waste to the bottom of the pre-treatment storage and regularly aerating tanks.