2020 Challenge to improve streetworks enters next phase
The industry-wide challenge launched by Amey's Utilities business has entered its next stage following an intensive week of assessment of entries by an expert taskforce.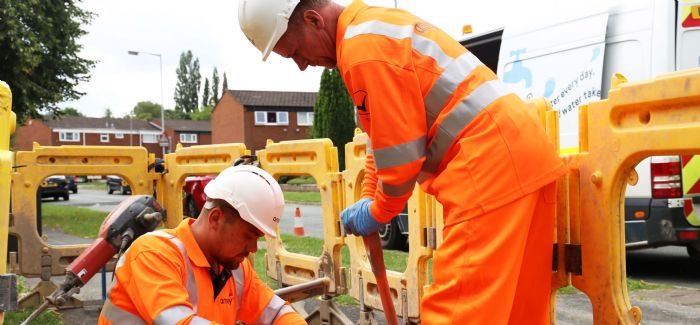 The 2020 Challenge seeks to identify and develop new products and techniques to ensure that no streetworks excavations are left open overnight by 2020.
The taskforce – made up of those with operational and design expertise in streetworks and with over 250 years' collective experience between them – spent a week at the Manufacturing Technology Centre (MTC) in Coventry to review more than 50 submitted solutions and hone a shortlist of six final entries to be taken forward for research and development.
The team was joined by innovation specialists from Amey's parent company, Ferrovial Services, and worked with in-house experts from the MTC to test proof of concepts in a Dragon's Den-style pitching session.
A second team has been working to look at the processes involved in streetworks to identify opportunities to improve processes, training and products that could potentially eliminate overnight excavations altogether. They are due to share their initial findings in the coming weeks.
Gerry Mulholland, director of HSEQ for Amey Utilities, said: "The response to the Challenge from across the industry has been fantastic. The collaboration we've seen during the taskforce week has resulted in some promising developments and we're looking forward to sharing our winning solution, or solutions, later this year."
He added: "Being able to minimise the impact we have on the communities we work in, through this type of innovation, will benefit us, our clients and customers alike."
Those whose designs have been shortlisted have been contacted to inform them of their successful progression to the next stage, with winning designs due to be rolled out at the end of the year.