2019 Water Industry Awards deadline extended
The deadline for the 2019 Water Industry Awards, organised by WWT and WET News, has been extended in light of the unpredictable weather wreaking havoc across the UK.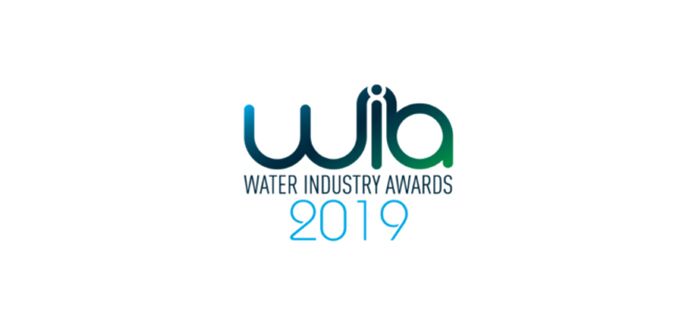 Entries can now be submitted up to Wednesday 6 February at 12.30pm by clicking here. 
The awards – judged by an independent panel of industry experts – celebrate excellence in the sector, with the winners announced at a glittering black-tie dinner at Hilton Birmingham Metropole on 20 May 2019.
There are five new categories this time around, recognising consultants, water retailers, offsite manufacture, and water and wastewater innovation projects.
Anyone can enter, whether they be water utilities, water industry contractors, engineering firms, manufacturers, construction companies, water retailers, consultancies, product and service suppliers, water and sewerage companies, water wholesalers or organisations at other stages of the water industry supply chain.
The judges on this year's panel are: Prof. John Bridgeman (University of Bradford), Nick Ellins (Energy & Utility Skills), Paul Hickey (Environment Agency), Chris Hoggart (Natural England), Martyn Hopkinson (Future Water Association), Steve Kaye (UKWIR), Karen Light (WRc), Lloyd Martin (British Water), Nicci Russell (Waterwise), Tony Smith (Consumer Council for Water), Dr. Ana Soares (Cranfield University) and Ceris Van de Vyver (Isle Utilities).
The 2019 awards are sponsored by nmcn and Weholite. CPM Group is associate sponsor.
Full entry details and in-depth information on all the categories are available at: https://waterindustryawards.co.uk
Full list of awards categories:
Alliancing and Partnership Initiative of the Year
Customer Service Initiative of the Year
Data Project of the Year
DfMA Project of the Year (sponsored by Weholite)
Drainage & Flood Management Initiative of the Year
Health & Safety Initiative of the Year
Most Innovative New Technology of the Year
People Initiative of the Year
Resilience Initiative of the Year
Sustainability and Resource Recovery Initiative of the Year
Water Industry Consultant of the Year
Water Industry Contractor of the Year
Drinking Water Innovation Project of the Year
Wastewater Innovation Project of the Year
Water Retailer of the Year
Water Company of the Year (sponsored by nmcn)