'Untapped potential' hidden in water utility data
UK water utilities have barely started to realise the potential of data in terms of strategy and business transformation, according to Sahadev Singh, global head of water utilities at Indian IT specialist Wipro.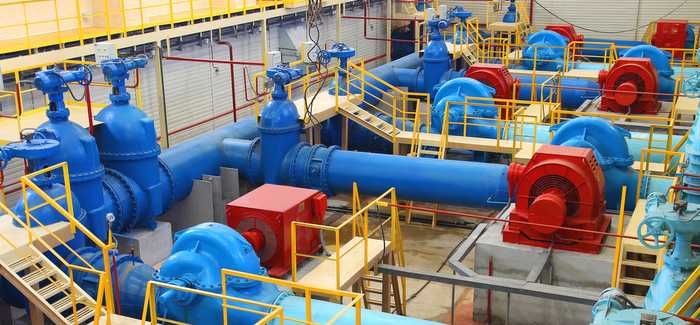 Water pumping station: managing data is now as critical as managing the physical infrastructure, said Singh
In an exclusive article for WWT, Singh said that compared with companies like Google and Amazon, water utilities "have only just started to scratch the surface in terms of the strategic value data possesses".
Singh said they need to take a fresh look at "improving operational efficiencies and customer services in a complex environment of demand, sustainability, competition, regulation and cost pressure".
The regulator, Ofwat, is moving to a risk-based review of utility business plans, "scrutinising each one with a key focus on defined outcomes, costs, risk and reward, affordability and finance-ability". Singh said this will pose further challenges and the re-alignment of operational efficiency programmes and investment strategies.
He said the answer to this issue is "the massive untapped potential that is hidden in the vast amounts of existing data assets". He argued that the role of data in managing and operating a resilient and sustainable business has become every bit as critical as managing and operating the physical infrastructure itself. 
The full article will appear in WWT February, out on January 29, 2014.