Two Devon councils form water quality task team
Torridge and North Devon councils have set up a new water quality task team to monitor and improve the water quality of the Taw and Torridge Estuary.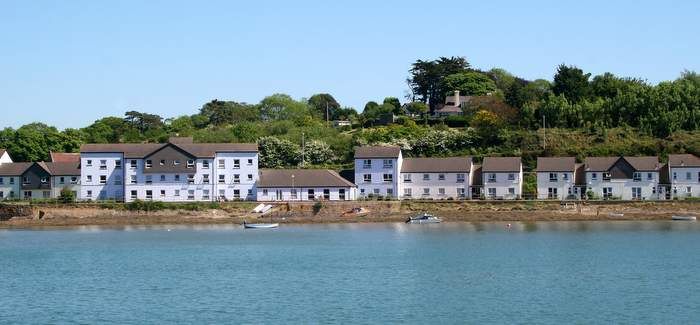 Working in partnership with the North Devon Biosphere, Environment Agency (EA) and South West Water, the group will look to bring the quality of the water in streams, rivers and estuaries into sharper focus and to build on the monitoring and improvement projects already in place.
The joint Overview and Scrutiny Committee task team comprises four members from each council, and was established primarily to investigate potential water quality issues and also respond to the EA's recent consultation on the River Basin Plan.
The councils said the formation of the team recognises the importance of water quality to local communities and businesses, with water recreation alone contributing more than £80M to the local economy.
The team's response to the EA's consultation has asked for additional and alternative funding to be sought to boost projects dealing with upstream issues in the Taw and Torridge catchment area, which are seen as the main source of pollution. A key goal will be to reduce and prevent pollution from farms while another key element is to ensure that the public sewerage systems in place have adequate capacity to safely deal with stormwater storage and surge events.
As part of this work the group are calling on the EA to build a better understanding of current capacity and sources of pollution. This should in turn help to target prevention and further investment in facilities. Councillors are also asking for the more widespread installation of flow monitoring systems to provide feedback on status and improve the sharing and dissemination of information to all partner bodies.
Councillor Alan Whittle, lead member for the environment at Torridge Council, said: "Farm run-off and also sewage entering the Taw & Torridge account for 50% and 25% respectively of poor water quality incidents. More needs to be done and it is vitally important that the quality of our coastal and river water is kept to a high standard to ensure that the fishing, boating and enjoyment of our waters are fully protected and safeguarded for future generations.
"Many officers across both authorities are already working on projects to monitor and improve water quality. At the same time our other partners such as the Biosphere, are working to educate and assist Farmers under the North Devon Estuary Project to implement sediment traps, baffle ditches, reed beds and other methods of avoiding farm runoff into our streams and rivers. Farmers are also keen to work with us as it improves the retention of nutrients on their land and helps them better manage destructive water flow during flood conditions."
North Devon Council's executive member for environment, Councillor Rodney Cann, said: "The Biosphere has been working on a number of exciting projects which all play a part in holding back water surges, which we know have a significant effect on water quality. These projects include the mire restoration project on Exmoor, upstream tree-planting schemes and the restoration of culm grass, which retains much more water than normal grasses. We are hopeful that these projects and other measures will help to prevent water surges and improve the water quality of the Taw and Torridge Estuary."