'Ground-breaking' mapping scheme moves closer to national rollout
A "ground-breaking" underground mapping project, which was borne out of Northumbrian Water's 2018 Innovation Festival, is one step closer to being rolled out across the country.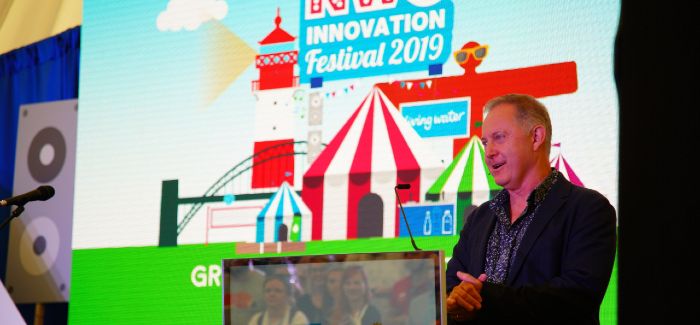 Minister of State (Cabinet Office), Lord True, last week announced the UK Geospatial Commission's 'National Underground Asset Register' (NUAR) will form a central part of the government's new geospatial strategy.
The register – which will host existing data on underground pipes and cables in one single, digital map – will display where electricity and phone cables, and water and gas pipes are buried.
The aim is to reduce the risk to life, serious injuries and the widespread disruption caused when underground utilities are struck accidentally by workers.
Over the past year, a pilot has been taking place across the North East, to evaluate the project's feasibility and to understand how such a map could be designed, managed, and rolled out nationally.
The pilot, which has enabled workers to see underground utility assets on laptop computers, mobile phones, or tablets before they begin digging, formed a focus of Northumbrian Water's subsequent Innovation Festival in July 2019.
Since then, the water company has been working with partners such as Ordnance Survey, Mobileye and 1Spatial, to improve the quality of underground asset data being collected to help develop the NUAR further.
Northumbrian Water innovation partnerships manager Clive Surman-Wells said: "When workers strike pipes and cables, it risks lives and causes havoc for residents and road-users. The NUAR will help to improve safety for workers, the efficiency of planning jobs, reduce carbon emissions and most importantly, benefit our customers.
"We've continued to work on improving the data that we collect on our underground pipes which feeds into the NUAR, to help make the world a safer place. Now, we're excited to watch this project get the further backing of the government and the UK utility industry and be rolled out nationally."