'Clear drivers' for water industry to invest in demand response
There is huge latent potential for the water industry to work with energy providers on demand response, and clear financial incentives for water companies to do more, delegates at WWT's Water Industry Energy & Carbon Management conference heard.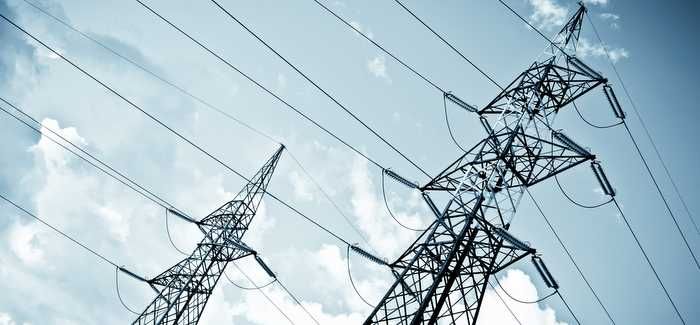 Quotes from the conference
"The cheapest energy unit is the one we don't use, so energy efficiency must continue to the first thing we focus upon." Chris Toop, General Manager, Energy, Scottish Water
"We are in a big data world... but in water, 20% of asset data is wrongly mapped, and 30% of the data has value errors." Les Dawson, Adviser, Wipro EcoEnergy
"We have cut our teeth on Feed-in-Tariff and ROC, but we are now moving into a world where the government does not have a say in what we are doing." Nick Boyle, CEO, Lightsource Renewable Energy
"Many survey participants felt the successive changes to the CRC scheme made compliance much more complicated, and simplification was needed." Mike Denbigh, Technical Lead, CRC Efficiency Scheme, Environment Agency
Demand response – where large energy users such as water companies are contracted to power down or switch to their own generation at peak times and other times when the network needs it – is expected to have an ever greater role to play in the coming years because of trends in energy generation, Nigel Fox, Energy Strategy and Policy lead at National Grid, told the conference in Birmingham.
"All our modelled scenarios point away from synchronous power plants towards more non-synchronous generation from sources such as wind and solar," said Fox. "Between now and 2020 we will need new tools and to further develop our approaches to balance the system." There is a clear opportunity for water companies to become more involved, he told the conference.
Matthew Pluke, Energy Manager at Anglian Water, said that Anglian had been involved with demand response since the 1990s and that it was now worth around £2M to the business each year. It is a key part of the company's response to the 'energy trilemma' of the need to reduce costs, reduce carbon emissions and increase resilience, he said.
"That trilemma maps to customer outcomes and what customers told us they wanted to achieve," said Pluke. "We see our biggest challenges as population growth and a changing climate, and that is the driver for collaboration with the energy industry."
Anglian has provided demand response under the standing reserve (STOR) system for the last decade, said Pluke, but in the last two years it has heightened its participation via 'Project Falcon' – a tie-up with Western Power Distribution to trial a smart grid approach – and through a trial of the newer Demand Side Balancing Reserve (DSBR) scheme.
The return on investment for water companies can be swift. Pluke presented a case study of a typical Anglian treatment plant (West Pinchbeck WTW) which was fitted with generators that it could switch to when required under the demand response scheme. Installing the equipment involved a capital cost of £110,000 but it resulted in £27,000 in payments each year, a payback period for Anglian of just four years.
"There is a huge amount of latent potential for demand response within Anglian Water, and we are just one water company, so multiply that by ten and there is going to be massive capability around the country," said Pluke. "The need for this is not a short term need, it is going to continue."
Elsewhere in the day, the conference heard case studies of about a number of water company energy generation initiatives from around the UK, including the advanced anaerobic digestion and gas-to-grid programme at Northumbrian Water, community energy solar installations at South West Water, and a new project to recover heat from sewage for Scottish Water.
Maxine Mayhew, Commercial Director at Northumbrian Water, said out that when all energy sources were added together, the water sector had the potential to generate four times as much power as it currently uses, and in the long term the sector should have big ambitions.
"We have to decide if the goal is reducing our energy use, or whether it is energy generation in itself," said Mayhew. "I believe that if we can find the right gamechanger then maybe the sector can move from being a huge consumer of energy to a huge net generator."
-WWT's Water Industry Energy & Carbon Management conference took place in Birmingham on Thursday, September 17th and was sponsored by Wipro EcoEnergy and Lightsource.