Anglian Water saves time on THM analysis
Anglian Water has become one of the first water companies in the UK to install an in-house trihalomethane (THM) sample monitoring and analysis system. The technology has enabled the company to dramatically reduce the time and complexity of measuring trihalomethane levels in drinking water.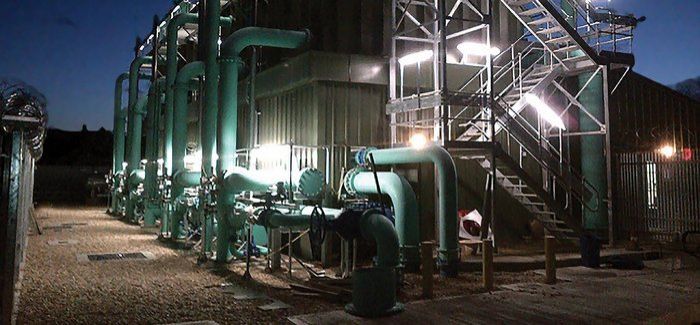 Anglian Water said the faster analysis capabilities provide scope for further improvements in operational efficiency
The system, supplied by the Instrumentation Products Division of Parker Hannifin, is capable of analysing samples in less than 30 minutes, with no reagents or sample preparation.
Until now, like many water supply companies, Anglian Water has relied on a laboratory for THM analysis. This involved sending samples to the laboratory and waiting for the results. Anglian Water therefore decided to look for an alternative on-site method that would take pressure off its laboratory and deliver a same-day result.
The THM Analyzer that Parker has supplied is an integrated purge-and-trap system connected to a compact gas chromatograph column and a very sensitive surface acoustic wave (SAW) detector. It provides a completely self-contained solution for real-time measurement and analysis of THM concentration levels, down to as low as 1 part per billion (ppb) for each individual species of THMs. The analyser can measure chloroform, dichlorobromomethane, dibromochloromethane and bromoform – the four species that make up total THMs – to within 10% accuracy.
In England and Wales, water supply regulations enforced by the Drinking Water Inspectorate (DWI) set a maximum limit of 100 micrograms/litre for total THM concentration.
Mark Berry, Innovation Project manager for Anglian Water, said: "Using the Parker THM analyser we are now able to measure THM concentrations in-house, and in less than 30 minutes. We are currently analysing over 20 samples a week and have found the system to be very easy to use. Aside from the potential cost-saving benefits, the much faster analysis capabilities provide scope for further improvements in operational efficiency.
"We're always looking for new technology and innovation to help us deliver a more efficient service for our customers, keep bills down and ensure we protect our environment and drinking water quality. This is a great way to do that, and we're really pleased to be the first water company in the UK to use it."
Graham Johnson, Downstream Applications Product manager for Parker's Instrumentation Product Division, commented: "The feedback from Anglian Water is very positive and we believe that there is a ready market for this versatile type of water quality monitoring and analysis equipment throughout Europe. Along with its speed and simplicity of use, the analyser's annual running costs are very low – the only consumables are high purity helium and concentrated standard solutions for verification runs."