£250M overhaul of Deephams STW gets green light
Thames Water's £250M upgrade of Deephams sewage treatment works has been granted planning permission from Enfield Council. The three-year overhaul is to reduce odour by 99% and create jobs for local people - at least 20% of the jobs are guaranteed to go to people living in the Enfield borough and the neighbouring boroughs of Haringey, Waltham Forest, Epping Forest and Broxbourne.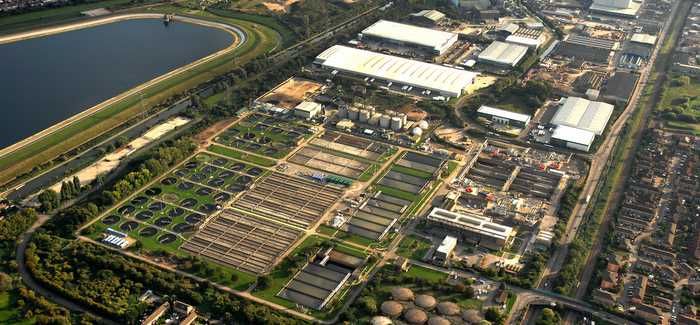 Deephams will be fully operational throughout the upgrade
The upgrade will improve efficiency at the works, which currently treats waste from around a million homes and businesses; increase capacity to accommodate a growing population; and reduce odour from the smelliest parts by 99%. Local waterways will benefit from a significant reduction in discharges of storm water to the River Lee and Salmons Brook.
Thames Water head of wastewater treatment Nigel Watts said: "Getting the go-ahead to make such significant improvements at Deephams is a real boost, and something which will benefit the surrounding area by reducing odour, making it fit for the future and creating jobs, many for local people. Preparation work is already underway and we can't wait to get started."
One of the biggest challenges faced by Thames Water will be upgrading the 35 hectare site while keeping it fully operational.
Watts said: "It's vital our customers continue to have their waste removed and treated as normal during the work, so that was a major consideration when drawing up the plans. We're also mindful of keeping disruption from noise and lorry movements to a minimum so will have strict rules on when vehicles can enter and leave."
The upgrade, which will include the construction of new storm tanks and odour control units, is due to be completed in autumn 2018. Work will be carried out by contractors AECOM, Murphy and Kier.