£250k fine for Thames Water sewage spill
Thames Water is to fund a National Trust warden and has taken other preventative measures after was slapped with a £250,000 fine for polluting a brook in a 143-acre nature reserve in the North Wessex Downs Area of Outstanding Natural Beauty.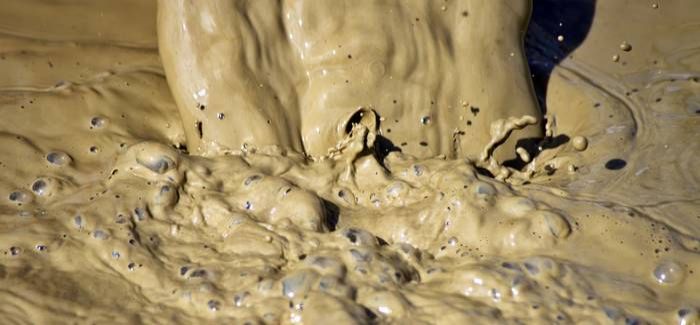 A 600m stretch of Chase Brook, in Newbury, was affected by the raw sewage spill, causing high levels of both ammonia and e-coli in the water,
Reading Crown Court heard how untreated sewage flowed into Chase Brook at Newbury, Berkshire, following a non-emergency discharge from the Broad Layings Sewage Pumping Station Emergency Overflow pipe (PSEO).
About 600m were polluted, causing high levels of both ammonia and e-coli in the water, which, combined with low oxygen levels, meant that recovery from the incident was a long process.
The discharge happened because two pumps became blocked on August 29, 2012, and Thames Water failed to act on its alarm system to attend and unblock them.
The alarm was raised six days later after reports of a strong smell and discoloured water. Despite the fact Thames Water had fixed the pumps and organised a tanker to control flows, sewage had already severely impacted aquatic life.
Environment Agency environment officer Matthew Rice said:  "It soon became apparent the whole length of the brook was polluted. Ammonia is toxic to aquatic organisms and low dissolved oxygen levels starve creatures of oxygen, which is of course essential for life".
Thames Water has since has a made several changes at the Broad Layings Sewage Pumping Station. It has sealed the PSEO outfall to the brook and created a bunded area into which the contents of the well will instead overflow. It has also replaced both pumps with a new type which can deal with blockages.
Recorder Emma Louise Arbuthnot, ordering Thameswater to pay £6,887 costs, said: "The parties agree the level of culpability is negligence. With regards to harm, I find this a Category 3 offence but at the severe end."
Prosecutor Rooma Horeesorun said: "In addition to culpability and harm factors, the judge took into account the financial circumstances of the defendant, whose profit for the year ending March 31 2014 was £346.7m. The message is clear and the level of fines reflects proportionately with the financial circumstances of the defendant."
A Thames Water spokesman said later: "We very much regret this incident and have since carried out a thorough clean-up of the watercourse and funded an ongoing post for a National Trust warden. We have also of course reviewed procedures to reduce the chance of anything like this happening again."