£20M project to reintroduce fish to River Severn
A major project to reopen the upper reaches of the River Severn to fish and wildlife is to go ahead after winning European and lottery funding.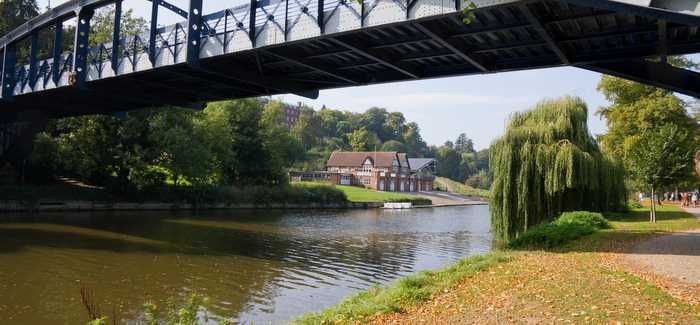 The 'Unlocking the River Severn' project will use installed fish passes to reopen the UK's longest river to all fish species, many of which became extinct in the upper reaches following the installation of weirs required to power the Industrial Revolution in the 1800s.
The work will remove blockages and secure the long-term future of many of the UK's declining and protected fish species by substantially increasing access to important spawning grounds.
The £19.4M project, the biggest of its kind ever attempted in Europe, has received £10.8M from the Heritage Lottery Fund and £6M from the European Union LIFE programme.
The species to be reintroduced will include the historically important and threatened twaite and allis shad – a species favoured in the court of Henry III, once abundant and famed all across Europe for its taste and quality.
The project will also benefit other critically declining species such as salmon and the European eel – all species on which the communities along the banks of the River Severn were historically built.
The project was developed as part of a 3 year long collaborative partnership between the Severn Rivers Trust, the Canal & River Trust, the Environment Agency and Natural England.
Sir James Bevan, chief executive of the Environment Agency, said: "After considerable investment, rivers in England are the healthiest for 20 years. This is down to more than a decade of hard work. But there is more to do and ambitious projects, such as the Unlocking the River Severn, to remove weirs and help fish migrate are a crucial part of this. But this isn't just about fish – we want this project to reconnect millions of people with this beautiful river. This is a great example of working with partners in order to play to different organisations' strengths, make our money go further and deliver more."
James Cross, chief executive officer of Natural England, said that the project would be an exciting example of what partnership working could achieve.
"The ambition and scale of this project, to restore over 250 km of historic spawning and nursery ground and support 2 species of shad, as well as a whole range of other fish such as salmon, eels, lamprey and sea trout, in the River Severn, River Teme SSSI and Severn Estuary, is great testament to the passion we share with our partners for the natural environment and the hard work the project team have put in," said Cross.
Work to install the first of seven state-of-the-art fish passes will begin in 2017, and the project will take approximately 5 years to complete.