£100M-plus of AMP6 work to be brought forward
English and Welsh water companies can bring forward into 2014/15 vital maintenance and improvement works that would otherwise have taken place in the five years from 2015 onwards. The decision by regulator Ofwat means more than £100M of investment will be accelerated, smoothing the workflow as the industry moves from one AMP cycle to the next.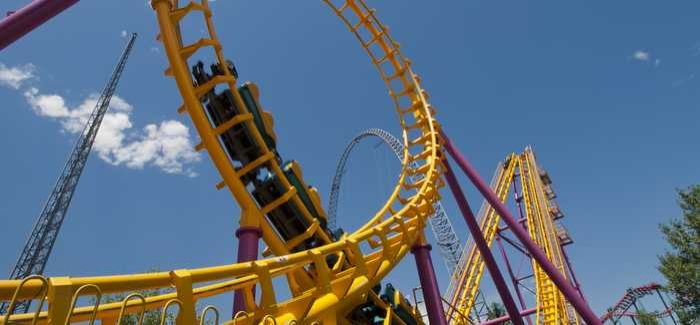 The move is designed to reduce the peaks and troughs traditionally seen with the transition from one AMP cycle to the next
The companies have committed to cover the finance costs of acceleration, to deliver the significant efficiency savings that should arise as a result of smoothing investment.
Each water company will confirm the amount of transitional investment they are looking to accelerate as part of the 2015-20 business plans, which are due to be submitted to Ofwat in early December. Initial feedback indicates that companies are looking to take advantage of the initiative, with more than £100M of work expected to be brought forward.
The move is intended to reduce the peaks and troughs of investment in the water sector. Traditionally, investment has declined significantly in the last and first years of the five year regulatory period, while ramping up in the middle years. Research by water industry trade body British Water indicates that this cyclical spending leads to job losses of up to 40,000 in the sector, while also creating uncertainty and inefficiency for suppliers.
This transition programme initiative is one outcome from a joint industry group that was established earlier this year to tackle issues associated with cyclicality. The water companies, supplier representatives, Ofwat, Infrastructure UK and other sector regulators have worked together to look at how the profile of investment can be smoothed while providing suppliers with better visibility of future opportunities.
Cyclicality working group chair and former ICE president Richard Coackley said: "Ofwat's decision to allow this transitional investment will help to reduce the peaks and troughs of workload that do so much damage to companies working in the water sector. We believe that the water companies will bring forward significant volumes of work, not only ensuring more efficient delivery through the reduction in the rollercoaster cycle of investment, but also contributing to growth in the economy by bringing forward much needed spending. This can all be achieved with no additional cost to customers, who will benefit if the efficiencies achieved drive down costs."
Commercial secretary to the Treasury Lord Deighton said: "The work of this group is a key part of meeting the challenge of keeping customer bills as low as possible. There is an opportunity now to deliver greater efficiencies by smoothing the water investment programme, and all stakeholders should work together to deliver this."
Other outcomes from the working group include:
A commitment from all English and Welsh water companies to address cyclicality concerns in their business plans
Preliminary work to establish a single pipeline of opportunities covering the English and Welsh water companies, providing more detail about weekly future demand for their products and services
Longer term work to consider how to eliminate the impact of cyclicality in the transition between the next two regulatory periods in 2020