Water & Wastewater Treatment
Making water work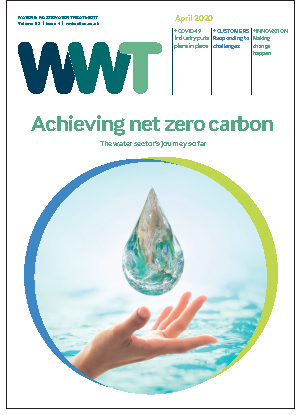 Water & Wastewater Treatment (WWT) is the only print magazine and website addressing the operational issues in the water industry. For the engineers in water companies and intensive water-using manufacturing, WWT provides the information they need to make water work.

Authoritative and concise, WWT covers news analysis and commentary, project case studies, technology innovations and industry research spanning all areas of municipal and industrial water and wastewater treatment.

Register now for your free monthly copy* and you will enjoy regular:

Industry comment and news analysis
Interviews with industry leaders
Issues packed with project-based case studies
Special supplements including 'Consultant & Contractor File', exhibition previews and regional reviews
'Water Industry Focus' products review
Launched 1955, WWT is now a multi-platform brand available in print and digital magazine format, online here at WWTonline.co.uk and face-to-face at WWT annual conferences. It works in partnership with sister-title WET News, to bring you the only awards dedicated to exclusively to the UK water industry, the annual Water Industry Achievement Awards. It is also a content delivery partner at the new exhibition Utility Week Live incorporating IWEX.


Meet The Editor
Alec Peachey
Alec Peachey took over as Content Director of Water & Wastewater Treatment (WWT) magazine in October 2019.
Contact the Team

>