Yorkshire Water's decision-making uses 'five capitals' approach
Yorkshire Water has developed a new decision-making framework for PR19 which quantifies natural and social factors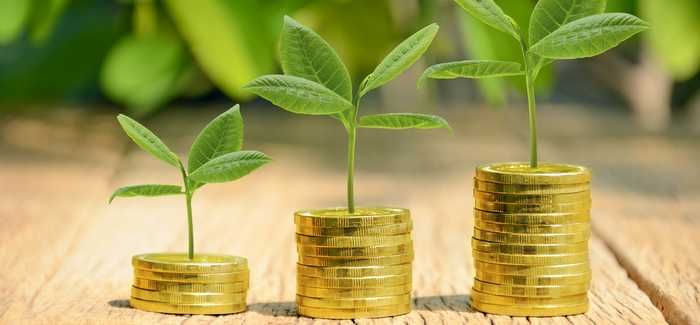 Yorkshire Water has overhauled its decision-making framework so that it takes quantifiable account of environmental and societal factors when it is evaluating options for its PR19 business plan.
Both economic and environmental regulators have in recent times encouraged water companies to consider the effects of their actions on nature in a numerical way - an approach known as natural capital accounting. However, in partnership with AECOM, Yorkshire Water has developed this thinking further in an approach which adopts a 'five capitals' philosophy: the belief that value can take the five forms of financial capital, manufactured capital, natural capital, social capital and human capital.
The utility will use a specially-adapted software tool to quantify how the various types of capital are affected by possible projects it might undertake, and then another tool to work out, given these figures, which option is the optimal one to meet its priorities.
Underpinning the project was the understanding that actions taken by large businesses – whether they involve building assets or other types of interventions – affect not only the business's finances and stock of built assets, but the natural resources available for future use, and the wellbeing and quality of life of individuals and society at large. It is only when those factors are quantified and brought into the decision-making process that a company can demonstrate it is making sustainable and responsible decisions.
"As a regulated monopoly it is incumbent on us, probably more than other companies, to be legitimate in the eyes of those paying the bill," explains Liz Barber, Director of Finance, Regulation and Markets at Yorkshire Water. "This need to demonstrate legitimacy has to be at the heart of the business. Before we started discussions with customers in our next price review, we were thinking about how we capture this. Thinking about multiple 'capitals' is really just about sense-checking the business and checking that the business is resilient in the eyes of our customers."
An example of this, says Barber, would be reducing sewer flooding, which was one of Yorkshire Water's priorities in AMP6. Flooding a customer's home with sewage not only has a financial impact on that customer but disrupts their life in several ways, which hits social capital in the sense that the customer and surrounding community will lose trust in the water company. By showing that it understands and measures all the negative effects of such incidents, the utility can ensure that it is given the correct priority in its future investment decisions.
On a more positive note, it is also important to ensure that all the beneficial effects of an intervention are measured – for example, a sustainable drainage project might improve the local environment for people's recreational use, as well as reducing the risk of flooding and the burden of stormwater in the treatment works.
Yorkshire Water had already done some work on measuring environmental impacts for individual projects as part of an 'ecosystems services' approach following the last price review, but its recent thinking came together in 2016 when it carried out a retrospective analysis of a recent decision to rebuild and upgrade Rivelin Water Treatment Works near Sheffield at the cost of £24M. The pilot used a methodology set out in the Natural Capital Protocol, a document produced by a group of businesses, NGOs and sustainability experts known as the Natural Capital Coalition (Liz Barber now sits on the board of this organisation). The exercise retrospectively evaluated the natural capital impact of the two upgrade options that were considered in the decision, and compared them with a baseline option where no action was taken.
This revealed that the solution that was eventually chosen (involving new clarifiers covered by a green roof) provided £3.8M of benefit to the environment, largely in the form of reduced carbon emissions but also in the form of pollination in the ecosystem provided by the green roof. In contrast the other option considered (replacement with a DAF and MIEX plant) provided only £3.2M of net benefit, with a significant carbon saving partially offset by a loss of amenity to the local population worth £150,000 and a reduction in air quality. The analysis confirmed that the decision that had been taken was the correct one, says Barber.
"It's difficult when you are looking at something retrospectively, because you are looking for confirmation on something that you have already done, but we went into it with a very open mind. The solution we went for at Rivelin was taken with a gut feel about the environmental and social impacts of that scheme, because it was clear that the financial difference between the two options was negligible. But this provided a quantification of what would otherwise have been gut feel, and it gave us confidence in moving forward with the techniques."
AECOM were able to assist with valuations for the natural impacts through its in-house software tool, ESIVI (Ecosystems Services Identification Valuation and Integration) which uses a host of literature and environmental evidence in its figures. As work began on embedding the process into the decision-making framework, this involved building similar bespoke software for Yorkshire Water.
However, this is not the end of the story, since the benefits expressed in financial terms accrue to different stakeholders, societal groups or in some cases the world at large. So the second stage is setting the various benefits against Yorkshire Water's strategic objectives and working out which one is optimal: to do this, the utility is using optimisation software developed by SEAMS, called EDA (Enterprise Decision Analytics). SEAMS and AECOM are part of a consortium of companies working with Yorkshire Water on its asset management which also includes Sweco, CGI and AMCL.
"Yorkshire Water is representing benefits in their entirety, and those benefits may not be simply about their billpayers, they could be far wider societal benefits," says Adrian Rees, Director of Asset Management at AECOM. "Ultimately, this is about understanding the choices that we make in terms of their overall impact. In cost benefit analysis, it is always a sticking point to determine how many people are benefiting from something, and how many are negatively affected, so that's one of the points of discussion.
"This is a step change in understanding benefit," continues Rees. "The industry has always been good at representing the risks of non-investment, but now we are far better able to capture the opportunities of investment. It's not just about orthodox traditional engineering solutions, this enables some far more wide-ranging interventions: making use of your natural capital on things like SuDS, making use of social capital on things like customer volunteering or customer behavioural interventions, such as educational campaigns on blockages and wastewater."
Barber admits that the valuations and methodology are currently more robust for natural capital than they are for the social and human elements, which is why Yorkshire Water will be pursuing a mixed approach for the price review.
"Social capital isn't yet as well defined, so while the decision-making framework that we are using will consider the environmental impact alongside the financial, some of what we will look at on social impact will be more qualitative than quantitative," she says. "So there will be a top-down element to some of that where we look at business-wide approaches with social impact.
"But the decision-making framework is bottom-up: it's more quantitative, and more objective, more scientific if you like, and we will use it to build up the programme."
Several other water companies have worked on ecosystems services valuations, including Anglian Water, Welsh Water and Affinity Water, but Yorkshire Water is so far unique in formalising such a process in a decision-making framework. The company plans to use the valuation tool to demonstrate that the projects and interventions it pursues in the 2020-2025 AMP period have enhanced its capitals and made it a stronger, more resilient business, chiming in with the emphasis that Ofwat has placed on building long-term resilience. It will also inform its 25-year water resource management plan.
"This for us signals a fundamental shift in the way we view our assets and run our assets going forward," concludes Barber. "Every company would recognise they need to do business sustainably and this will allow us a system by which to practice what we preach. We will be placing a great deal of reliance on these elements of valuation and optimisation to drive our long-term investment.
"Water companies will be around for many, many years to come, and the decisions and the way we look at our business now needs to ensure resilience for customers over that long-term horizon."
-Hear more on natural capital at WWT's Asset Management conference on 10th May: events.wwtonline.co.uk/asset