Working together to make our waters healthy again
New collaboration between water companies and NGOs is required to raise the ecological status of our watercourses, which is why a recent set of shared principles is a key step forward, writes Nathan Richardson, RSPB senior policy officer and vice-chair for Blueprint for Water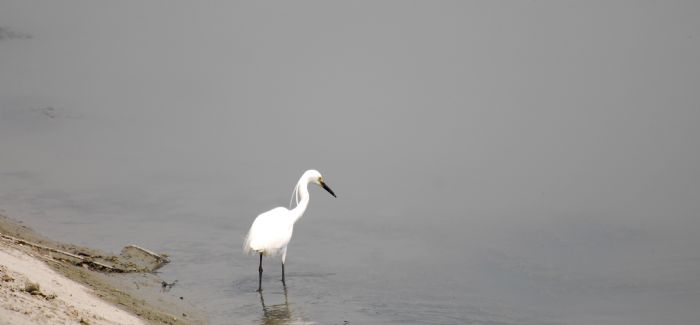 There's no doubt about it, our waters are in a critical state. Overuse, pollution and climate change are all taking their toll, with freshwater ecosystems one of the most at-risk on the planet. According to the State of Nature 2016 a frightening one in seven of our UK freshwater species are at risk of extinction. But there's hope on the horizon too, with the best chance of permanently improving our waters coming from cross-sector working to maximize resource, expertise and impact.
Nine of the UK's water companies have, along with 20 NGOs, joined together to create a set of "Shared Principles" to improve the health of the environment. Launched in September they include: greater collaboration on policy, planning and projects; promoting greater awareness of the links between water management and the natural environment; working together to achieve and build upon water framework directive obligations; sharing key data sets; and joint efforts to enhance and improve the resilience of water-based ecosystems.
So why do we need these joint ways of working? I think it boils down to three reasons:
Firstly, we recognise that the water sector and the environment are inextricably linked. Our drinking water is sourced from our rivers and water bodies, and our wastes return there. A poorly performing water sector with low resilience means more pollution, more drought permits, unsustainable abstraction from the environment, and damage to ecosystems and the plants and wildlife that live in them. A poor quality environment increases water treatment costs, reduces the reliability of water sources and can exacerbate flooding.
Secondly, we know that the challenges faced by both sectors are great. Climate change is already placing greater strain on both the environment and water sectors, and this pressure is likely to significantly increase. Rising temperatures and more extreme weather will test both ecosystems and water systems. In many places it will not be possible to protect river flows for the environment and meet water demand unless we act, and act together, to improve resilience.
Finally, we see collaboration as essential to these challenges. Not just the excellent collaboration we see in delivering projects on the ground but also greater collaboration to influence policy (e.g. for new development, agriculture, chemicals); collaboration to develop water and wastewater plans that improve resilience across sectors; and collaboration to connect our customers, members and supporters to nature and their local water environment.
Some might raise the challenge of "aren't the NGOs getting too pally with the water industry?" In my mind it is a balancing act. I firmly believe that the shared challenges we face require greater collaboration, and it is in both sectors' interests. Environmentally beneficial solutions, such as nutrient removal through reedbeds, can not only boost nature but save costs for business and customers too.
Both the environment and water industry are impacted upon by shared problems, like agricultural pollution, where we should join forces to call for effective policy solutions.
But with only 14 per cent of English waters in good health, I also believe the NGOs in Blueprint for Water must continue to keep the pressure on water companies. So, as well as launching the Shared Principles we will also be producing a PR19 scorecard later this year which will set out how we think the sector has risen to the challenges we set out in our Blueprint for PR19 in May 2017.
I believe the Shared Principles are a really positive and welcome expression of common cause and shared intent. I look forward to seeing the two sectors bring this shared intent to life, working together to achieve tangible improvements for people and wildlife.